I'm making this quick since I'm just about to leave for L1 right now. And I'd strongly recommend you get out there ASAP as well!
Dave sent me an urgent text message with some images of the swim site from a short while ago (see below). It turns out we had a rare temperature inversion take place at our favorite swim site this morning, and it's given us some unseasonably warm air and lake temperatures.
I hope to see you all there!
Perfect April sunrise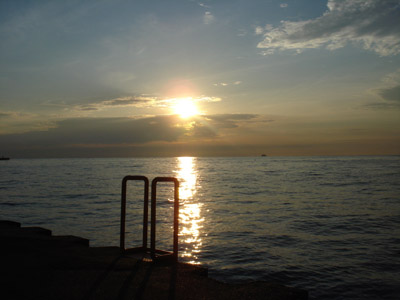 Pool party out at L1!
The trampoline is back!