Open Water Chicago
Open Water Chicago (OWC)™ is a physical and virtual community of outdoor swimming, fitness, and endurance sports enthusiasts. Here in Chicago, we are known as the "Lake Monsters."
Founded in 2007 by Steve Hernan, our mission is to provide you with the best information and opportunities you need to optimize your fitness and to fully experience the joy and adventure of being in the elements.
Our Swim Meetups
We meet semi-regularly on the weekends – Saturday or Sunday morning at sunrise – most of the time out at Ladder 1 (L1), the bright orange safety ladder located right off of the Chess Pavilion south of the North Avenue Beach boathouse: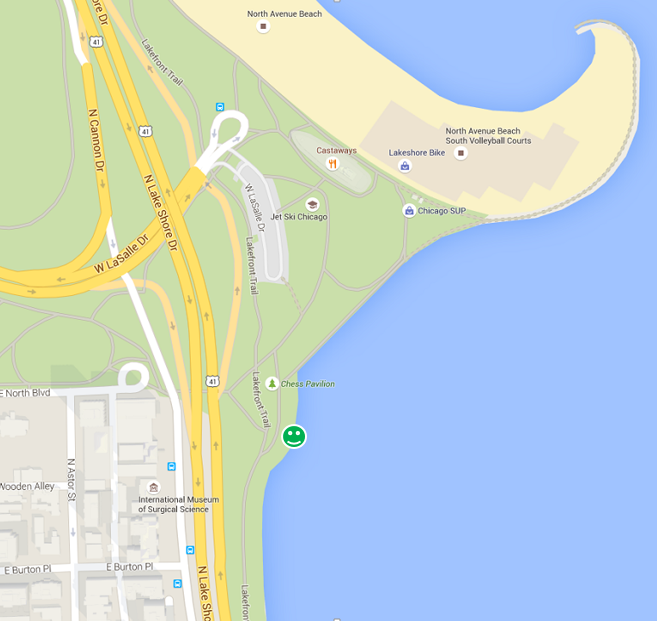 How to Get Involved
New to OWC? Here are the basics on how you can get involved with the group:
1) Sign the swim waiver or you don't swim with OWC. Period.
2) You must be 18 or older to participate in our meetups.
3) There are no lockers at the L1 swim site. Please plan accordingly.
4) If there is an OWC meetup on the weekend, I will post the details on the "Next Meetup" page or on the OWC Facebook Page by Friday. If it's not posted by that time, then assume there is no meetup.
5) If there is no scheduled OWC meetup, you can always go to Ohio Street Beach during the summer months. It's the official open water swim venue in Chicago, and all the local training groups congregate there.
6) Support OWC – Unlike the rapacious multisports industrial complex, we don't charge you anything to swim with us. So click here to donate to us!