The L1 open water site is about to get swim lockers – and a whole lot more!
One of the lesser known projects of Mayor Emanuel's lakefront trail redevelopment plan involves a complete overhaul and redesign of the Chess Pavilion. Originally built in 1957, the iconic limestone pavilion has been a popular summer gathering place for generations of masters and novices alike. But over fifty years of water's-edge exposure to winter conditions has taken a substantial toll on the beloved lakefront landmark.
In mid-2015, the Chicago Park District commissioned a civil engineering firm to conduct a failure analysis on the Chess Pavilion. The results unfortunately uncovered serious structural damage to the Chess Pavilion – so much so that the Park District will be officially condemning the structure later this month while preparing the site for demolition.
Chess Pavilion (current structure to be demolished)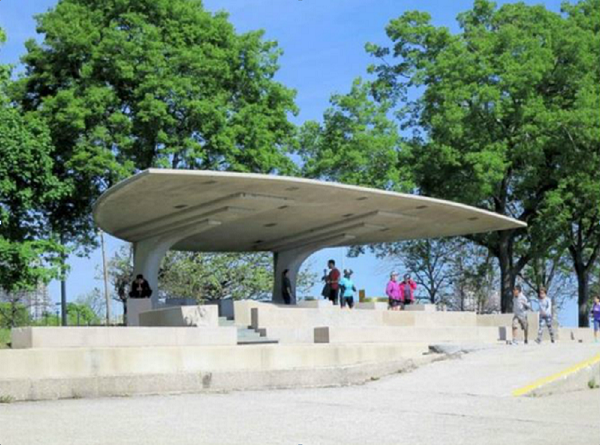 While this is certainly a heartbreaking development to all of us who have become very fond of the Chess Pavilion over the years, there is a silver lining to this misfortune. Namely, the Park District is going to replace it with a public use facility designed primarily for Chicago's large and growing outdoor swimming community.
In May 2016, the City of Chicago will break ground on the former site of the Chess Pavilion for a brand new facility – the Weissmuller Pavilion.
Weissmuller Pavilion (exterior design)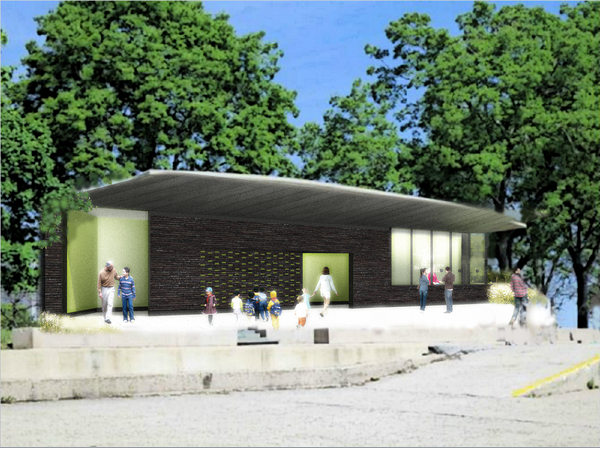 Named after Johnny Weissmuller, Chicago's most famous competitive swimmer, the Weissmuller Pavilion will be specifically designed to cater to the unique needs of swimmers and beach goers at both North Avenue Beach and Oak Street Beach.
The Weissmuller Pavilion will still retain the open air community feel of the Chess Pavilion, and the Park District will preserve the embedded chessboards on the concrete embankments for those who still wish to get in a match out at the lakefront.
But the new facility will have a much heavier focus on swimming, and it will include unique features such as swim changing rooms, lockers, and hot showers – all within a short walk from the L1 swim site!
Weissmuller Pavilion (locker room layout)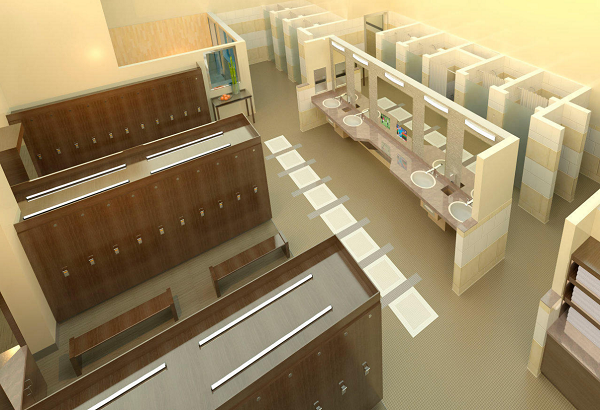 While the completion timetable for the Weissmuller Pavilion is still being finalized, I have received word from the Park District that it should be in place and fully operational by mid to late August of 2016.
And it is my understanding that Mayor Emanuel – who is an active swimmer himself – has taken a personal interest in expediting the completion of the Weissmuller Pavilion.
Perhaps he will be equally as proactive in coming out to L1 to get his Lake Monster number?