Swim Report – March 26, 2016 – Holy Saturday (and Happy Spring!)
My alarm didn't ring this morning, so I had to hustle out to L1 whilst still in a sleepy haze. Luckily, I made it just in time for the sunrise!
Mary Ellen and Louise were already out at the swim site, and Walter and Fred arrived a few minutes later. The lake was very choppy, so I had to take several thermometer readings to get an accurate temperature. The final verdict – a blazing 43.3F!
Since we had a clear morning with lots of sunshine, I went with just my shorts, boots, gloves, and hood. It was a bit bracing the first minute or so, but I acclimated fairly quickly. The chaotic chops made swimming a frustrating challenge, so I only got in 1/4 mile before calling it quits.
Nevertheless, it was still a fantastic morning out at the lake. Spring tends to bring out more people who we haven't seen for a while, and our meetups are always mini-homecoming celebrations this time of year.
Before we know it, we'll have the whole summer gang back out at L1 again!
Sunrise!
Mary Ellen and Louise pre-swim
Post-swim class picture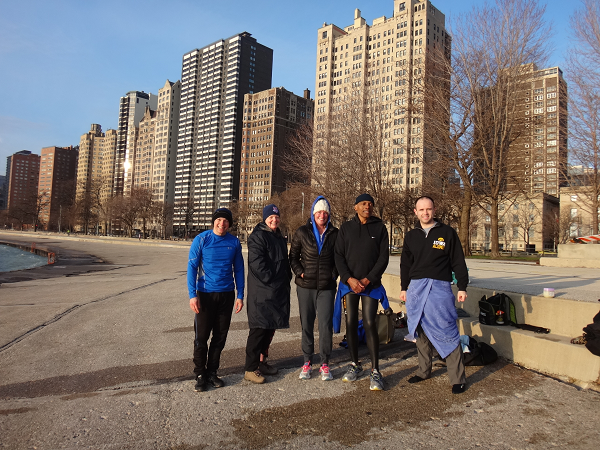 Walter, Lake Monster 398 (congrats!)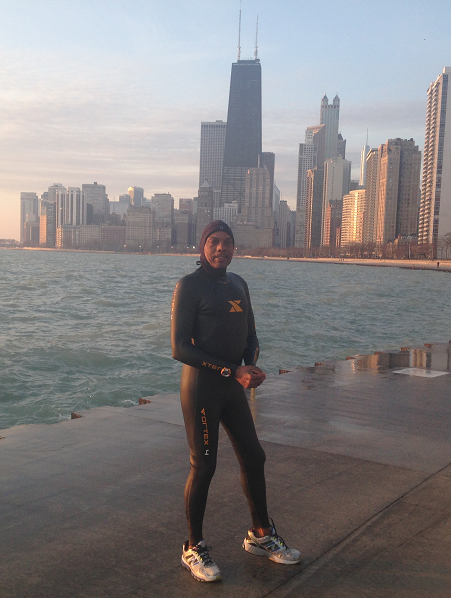 This morning's video