Swim Report(s) – November 17/18, 2012 – Heat dome edition
If you haven't been outside at all this weekend, I really feel sorry for you! A mild "heat dome" has formed over this part of the country, giving us lots of sunshine as well as some pretty fantastic air temperatures. So a few of us ventured out to the lakefront to get in a swim before it no longer feels like early Spring.
Nick and Dave met up on Saturday morning out at the south wall at Montrose Beach. I was still fighting off a head/chest cold, so I waited until today to check out Tower Beach. In both cases, the lake temperature came in at a brisk but pleasant 45F.
We all decided to go with neoprene this time, so the swims were not as horrifying as those of the last couple of weeks. Nick and Dave did a full mile in their wetsuits before getting in a quick swim without them. I decided to wear just my DeSoto top with my thermo jammers and neoprene cap. My hands and feet were frozen right away, but my core was nice and snug, and I didn't get a nasty afterdrop this time.
As I write this, it's still pretty nice outside. So I'm going to get out there and enjoy it before the gray skies and sub-40F air temperatures return. In the meantime, here are some pics and video clips:
Nick and Dave braving the lake sans wetsuit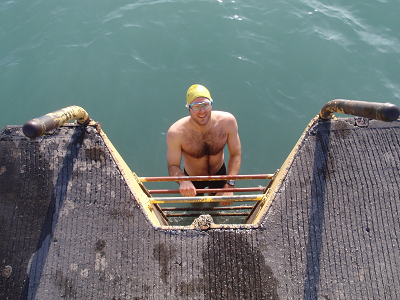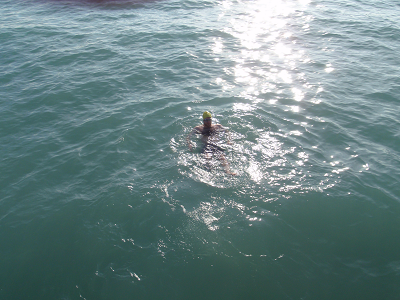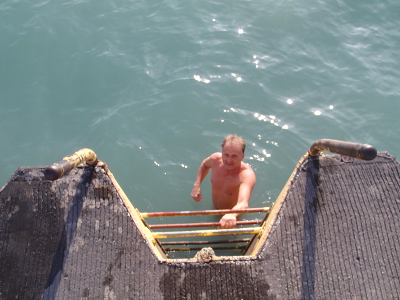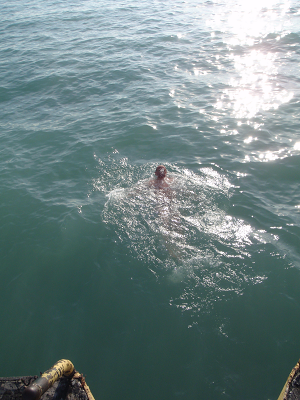 Post-swim video
The scene at Tower Beach!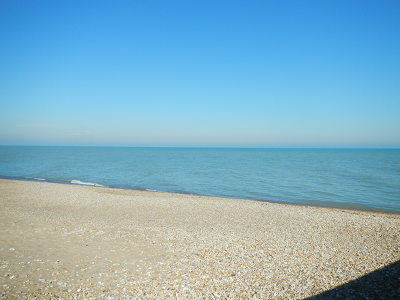 This morning's video