As much as we wanted to extend our non-wetsuit swim streak, we finally met our match on Sunday morning…
The lake temperature came in at a crisp 42F out at Tower Beach with bright sunny skies and calm weather. But it was hard to justify going sans wetsuit with the air temperature at the freezing point of 32F (0C).
Nick, Mike, and I suited up and did a quick 1/2 mile before scurrying back to our warming tents (i.e our parked cars). Actually, those two did a quick swim. I had just come off of a head/chest cold, and my endurance was pathetic. So my swim was more like a flailing slog.
But the cold water gear did its job, and I was quite comfortable in the chilly water. So bring it on Old Man Winter!
Deceptively inviting lake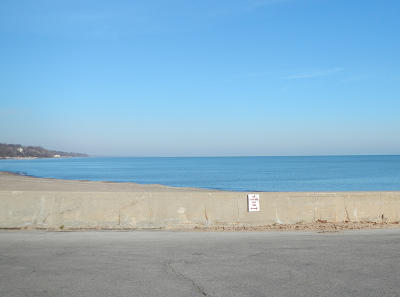 The Ice Age has begun!