Nick and I met out at L1 around 8:00am, and we just missed the sunshine. The lake temp came in at a chilly 46.5F, but the real story was the 60F air temp. In light of this lucky break, we decided to try out a half-mile swim sans wetsuit – thereby increasing our streak past the 7-month mark!
Nick got in at L1 and did an out-and-back to the 1/4 mile point. I chose a different strategy – a quick jog down to Oak Street Beach followed by a 1/2 mile swim straight north to L1. Not only did this help warm me up before getting into the lake, but I had the extra motivation in that I was always getting closer to L1 during the swim. And I definitely needed it!
I waded into the lake from the beach, and the water was quite bracing. When I got fully in, my hands, feet, and forearms instantly went numb. I had put on a layer of petroleum jelly on my exposed skin, and that definitely helped take the edge off of the colder water. What likely preserved me, though, was the two swim caps I was wearing – a silicone cap covered by a neoprene one. Regardless, it was still a long, freezing slog from the beach to L1.
I finished the swim in about 20 minutes and immediately got out of my wet swim gear and started adding layers. By then the sun had started to peek through the clouds again, so the afterdrop was not as severe as I was expecting.
So while Nick and I were able to squeeze in yet another no-wetsuit swim, we both agreed that this was likely the last time until Spring 2013. But we sure had a great run in 2012!
Sunrise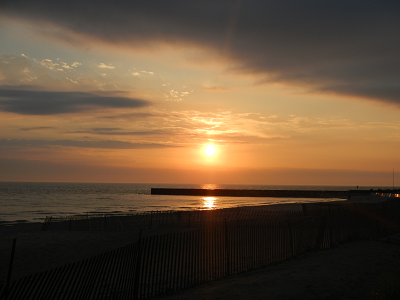 Geese
Post-swim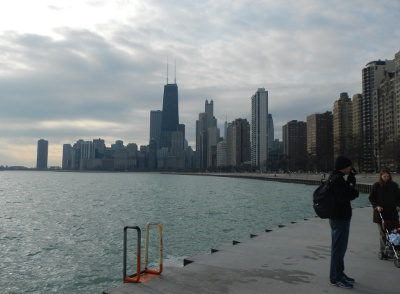 Errant deer