Ma Nature doesn't cut us any slack once August ends. While the lake temp is still quite balmy at 65.6F, it's not the 70F+ we were enjoying just a few short weeks ago. So for better or worse (mostly better!), the lake has started its downward slope for the year…
Four intrepid Lake Monsters met out at the greatest swim spot on the planet yesterday morning, and we certainly faced some challenging conditions. While we had a great lake temp, we also had a 10mph sustained breeze from the southeast that was making the 62F air temp seem much cooler. Plus, we had some pretty fierce swells that were also generating some rather pesky chops near the shoreline. But apart from our normal pre-swim procrastination, we wasted little time getting in the water once we got suited up.
The route south was a bit punishing as the lake kept pushing me towards the side wall where all the messy chops were. So I expended a lot of energy just getting back out to a more predictable swim area. Fortunately, I managed to figure out the wave pattern halfway into the swim. And since it was fairly consistent, I was able to burst and hold in between the swells and let the waves carry me forward from there.
Once I got close to the beach, I made a sharp turn west so I landed further away from good ole' Hell's Corner – the infamous area where the wall meets the beach and where you get nasty pyramidal waves that come at you from all sides. As luck would have it, the waves weren't as strong as I had expected, so the beach landing was fairly uneventful.
As with prior weeks, I called it a morning and walked back. The steady breeze made things a bit nippy for part of the way, but the clear skies and full on sunshine helped stave off the afterdrop. Nevertheless, I sure was glad to get back to L1 and into some dry clothes!
Dawn colors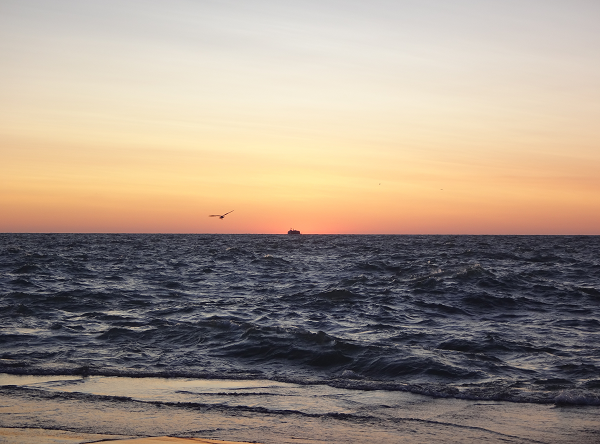 An angry lake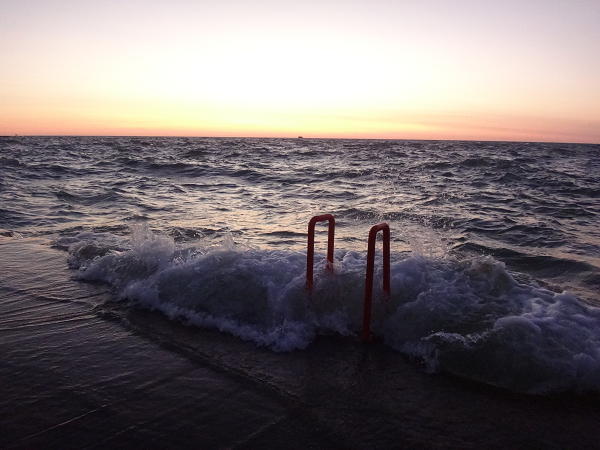 Sunrise by the water crib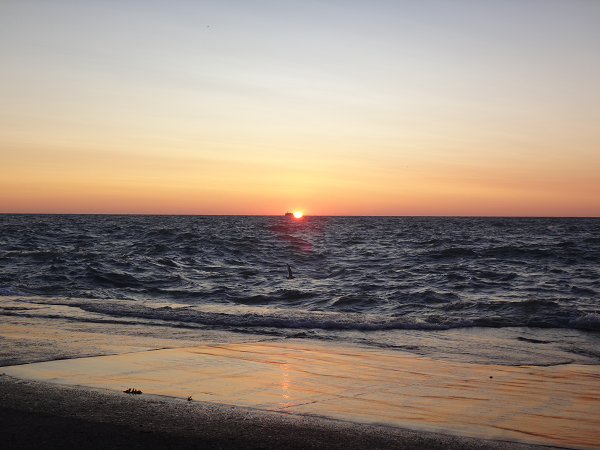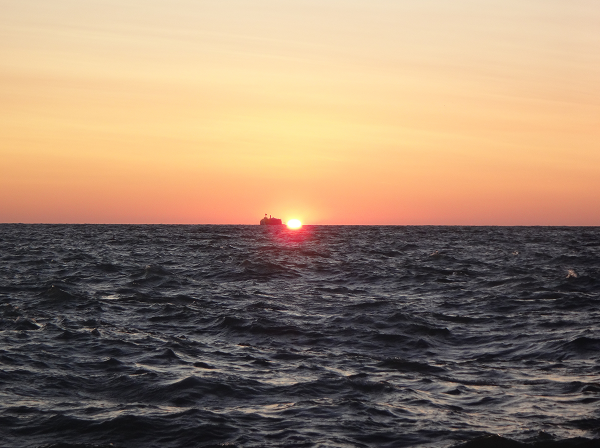 Lake Monsters pre-swim (with the Moon photobombing us from above!)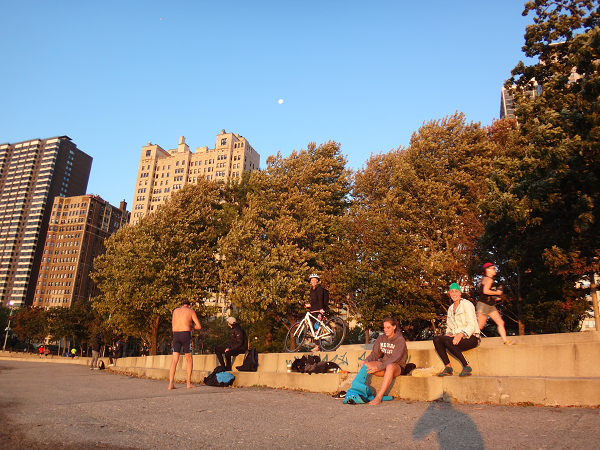 Man versus Nature
The view at water level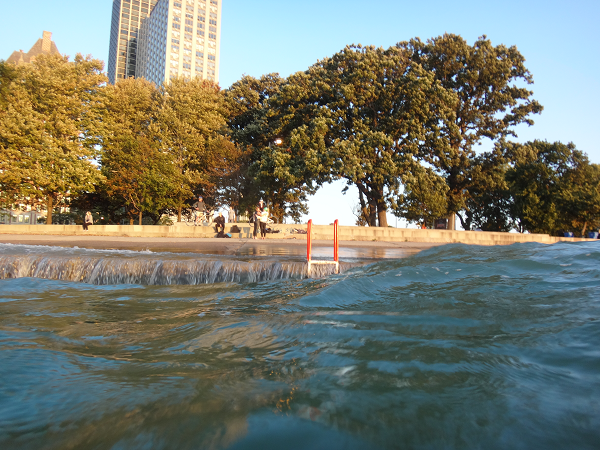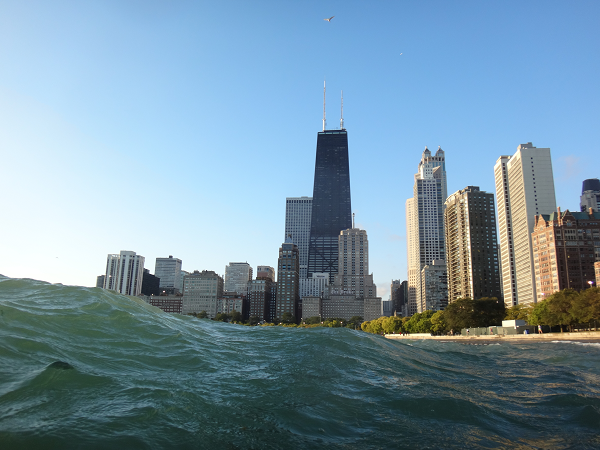 The author in the swells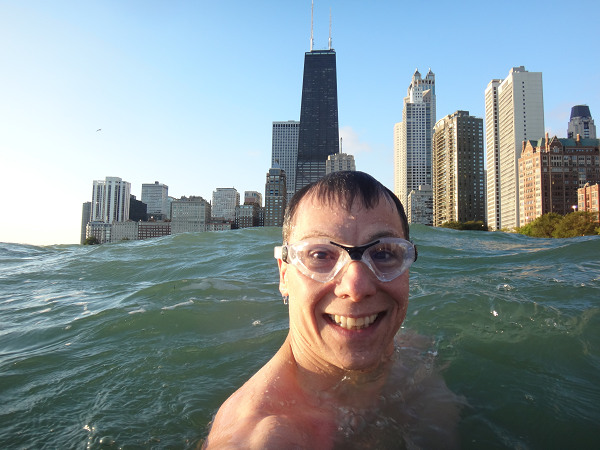 In-swim video