With the lakefront swim advisory lasting almost all of last week, I wasn't sure we'd be able to get in a swim on Saturday morning. Fortunately, the lake had calmed down a bit overnight. But not by much I can assure you!
The surface temp at L1 read 69.1F at 6:15am. But it was hard to get a steady reading as the lake kept casting out my thermometer. That's because the swells were large enough that they were cresting about halfway up the ladder whenever they hit the side wall. However, there was a least a rhythm to this mess – unlike the chops from last week. So for better or worse, the swim was a go!
I hung around L1 taking some shots before heading south behind a phalanx of Wheaton College swimmers (who soon left me in the dust). I had just gotten into a decent swim pattern when I hit a nasty seaweed patch that had some deflated party balloons thrown in just for fun. I zigzagged around it but never really escaped all of nature's finest throughout the swim. In fact, there were very few swimmers who managed to make it to the beach without a souvenir seaweed necklace!
As with last week, I chose to walk back versus swim back. I probably could have done the whole mile if the lake were calmer, but I didn't want to spend the entire holiday weekend recovering in my backyard hammock – although that's sounding mighty inviting as I write this!
Again, even though it was an intense physical challenge, it was one of our better swims this summer. The water temp was perfect, sunrise was magnificent, and we had the whole place to ourselves. Too bad you all missed out!
Skyline at daybreak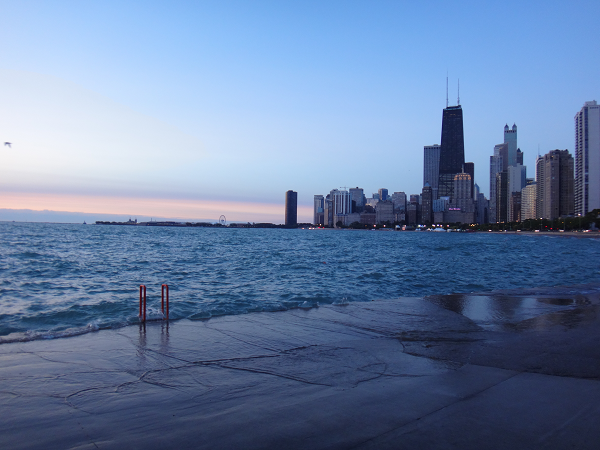 Sunrise!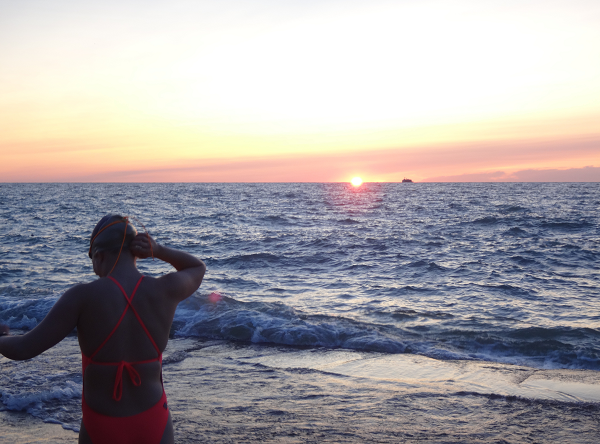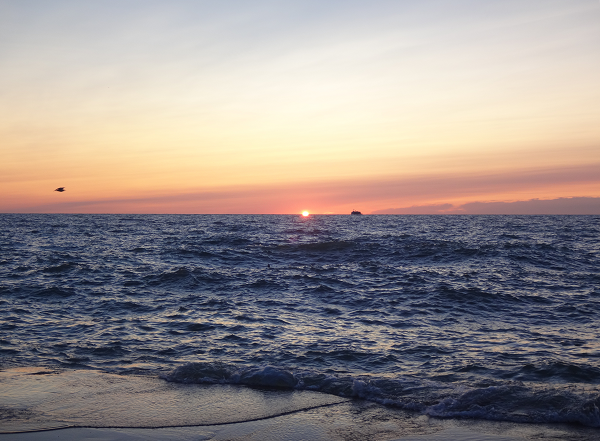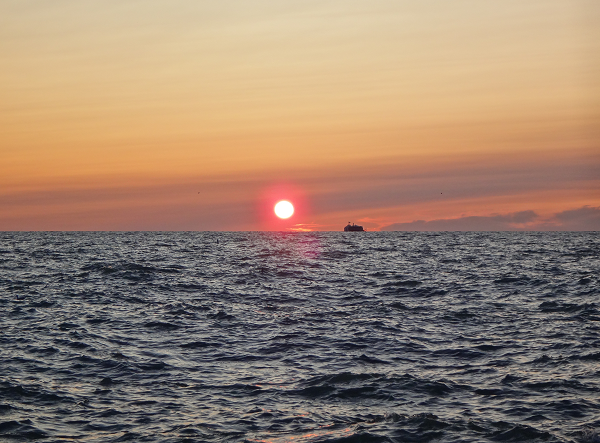 Another sun shot in swim
The setup for the AVP volleyball tournament at Oak Street Beach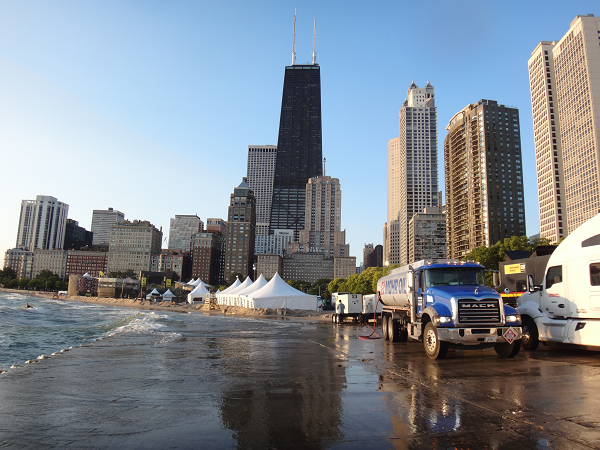 Claire, Lake Monster 465 (congrats!)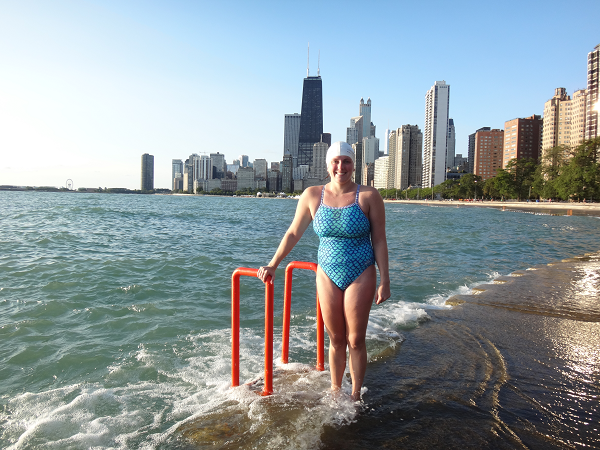 Jennifer, Lake Monster 466 (congrats!)
Bethany, Lake Monster 467 (congrats!)