Swim Report – September 24, 2016 – Turbulence
It was a rather raucous morning out at the lakefront on Saturday as Ma Nature gave us some 3 – 4 foot swells and heavy chops. But the 66.5F lake temp made it quite palatable – even while dodging the seaweed obstacle course!
Eleven of us met out at L1 just after 6:30am. As with last week, the overcast skies didn't give us much of a sunrise to enjoy. However, the lake temperature came in much higher than we expected, and this helped temper the steady wind from the east.
I decided to swim out a bit further from the edge so as to avoid the back and forth "washing machine" churn that you get from the waves ricocheting off of the side wall. But the continual swells kept veering me back, so I had to constantly readjust my swim path. About 100 feet from Oak Street Beach, I did a hard left so I could avoid "Hell's Corner" and land at the middle of the beach.
Given the more vigorous swim conditions, I decided to do only 1/2 mile and walk back to L1. But I did get back in the lake up there and had a lot of fun playing around in the chops!
Morning chops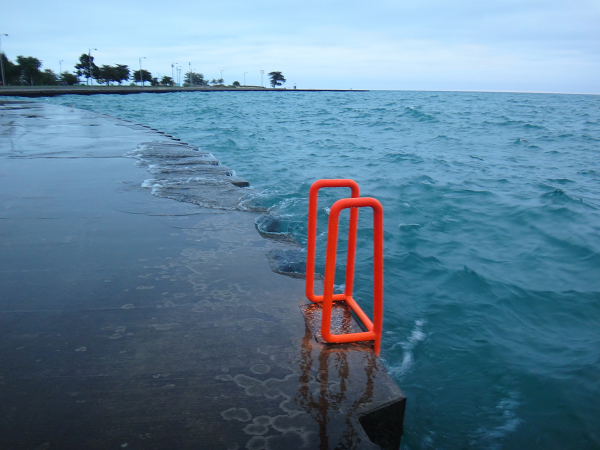 Autumn swimmers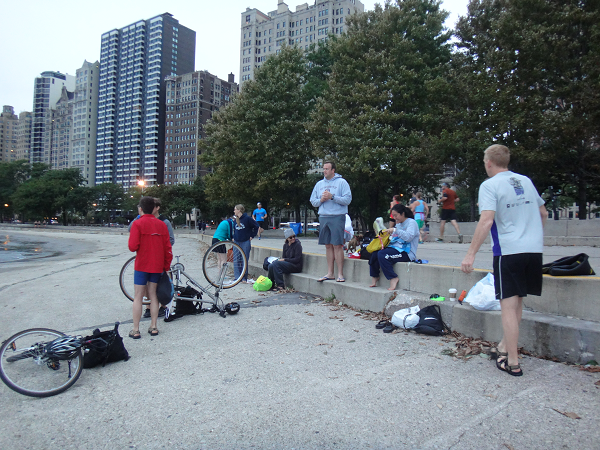 Puppy fix for the day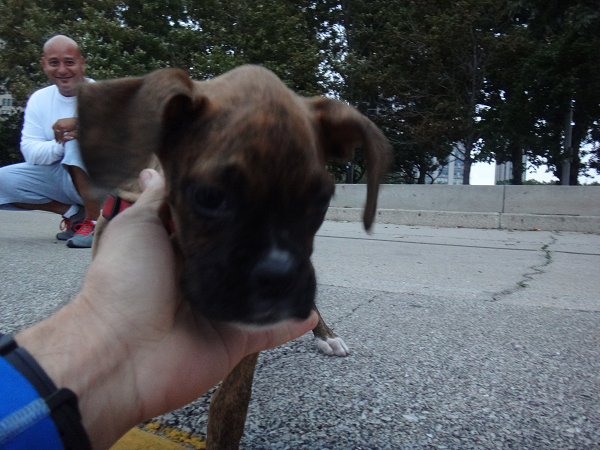 Swim start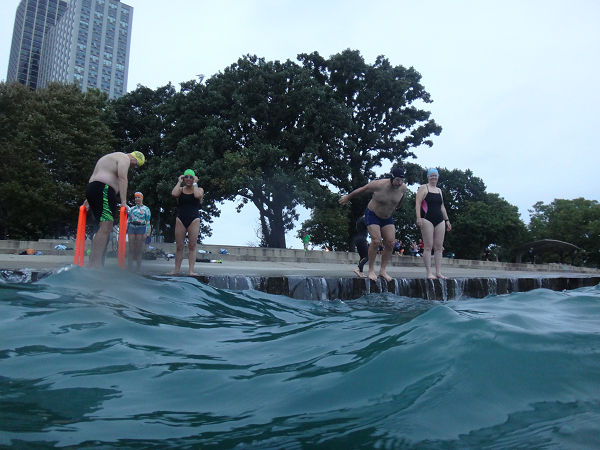 Race to the beach!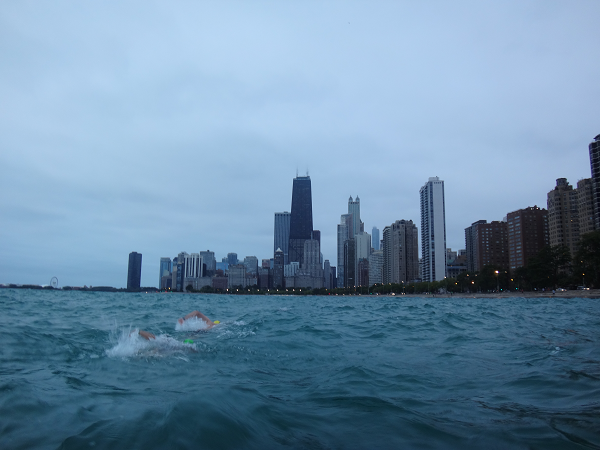 Shore waves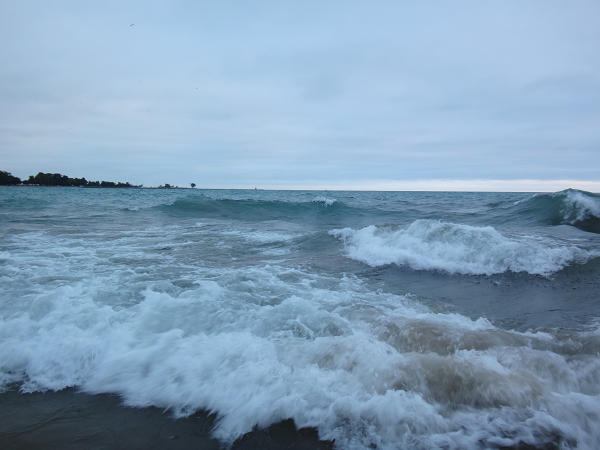 Courtney, Lake Monster 426 (Congrats!)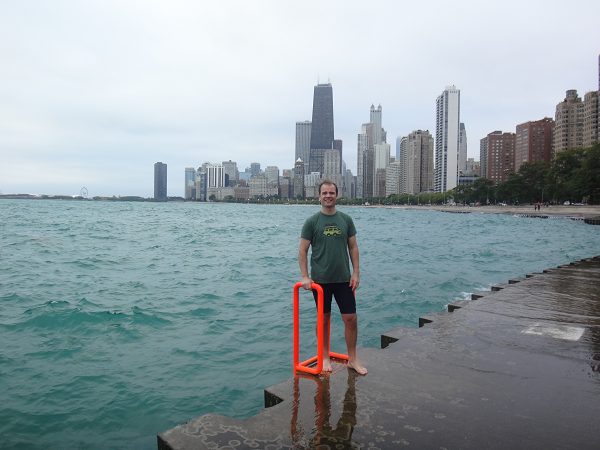 Anthony, Lake Monster 427 (Congrats!)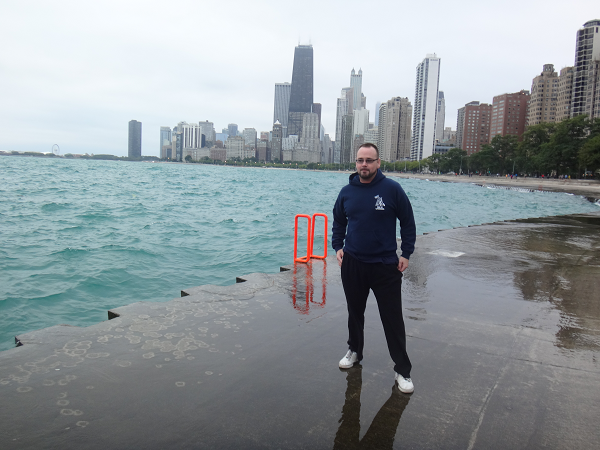 Video in the chops