Swim Report – August 26, 2017 – Back in the Chops!
A whole merry group of us met out at L1 at the late hour of 6:10am. The lake came in at a fantastic 72.0F, and the sunrise was nothing short of other-worldy. But we sure had our work cut out for us with the water conditions!
We lucked out in that we didn't have the high volume swells that we've had in prior weeks. However, we did get some very vigorous chops that created quite a ruckus all around our swim area. Plus these things are notoriously exhausting as it's nearly impossible to maintain any semblance of a swim rhythm while immersed in them.
Nevertheless, several veteran and newly minted Lake Monsters gleefully plunged into the abyss and earned their bragging rights for the weekend (and beyond)!
I delayed my swim start as I was busy snapping shots of the other swimmers. But once I got started, I knew this was going to be one of the more challenging ones.
I hit the 1/8 mile mark, and I was already a bit gassed out. That's because the chops were heavier than normal – which meant that you were getting buffeted from all directions and having to react to those forces. However, by the 1/4 mile point I had kind of found the micro-pattern in all the chaos and was able to get into some semblance of a swim groove.
I made it to Oak Street Beach where several of the others were already waiting. I opted to jog back versus swim back because 1) I had to get back home ASAP, and 2) I was already beat from that bear of a swim!
But if you are a frequent reader of all these posts, you know that we Lake Monsters don't consider a swim like this to be a bust. Instead, we look at these opportunities as fun adventures – even if we only make it to the second ladder!
Sunrise sequence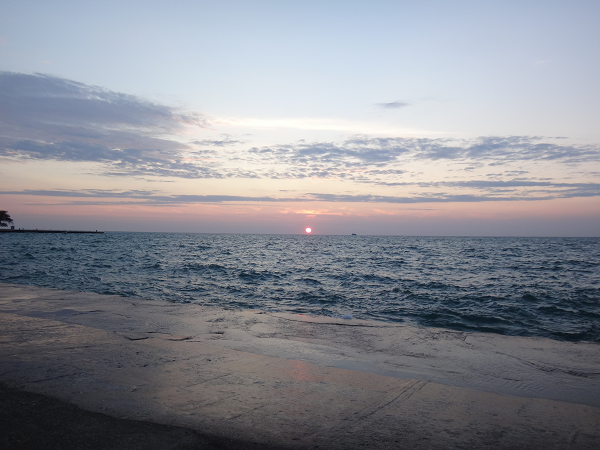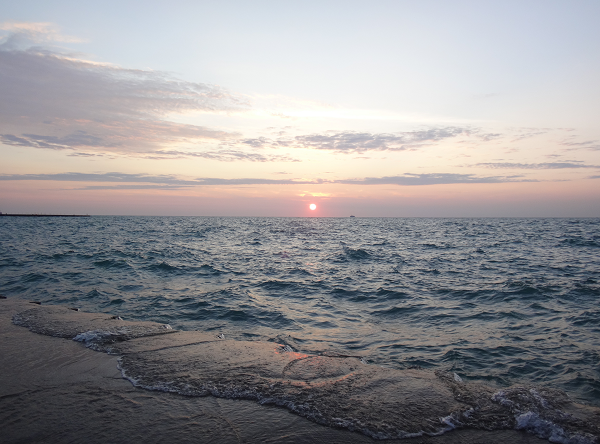 The Wheaton College crew!
At the edge of the abyss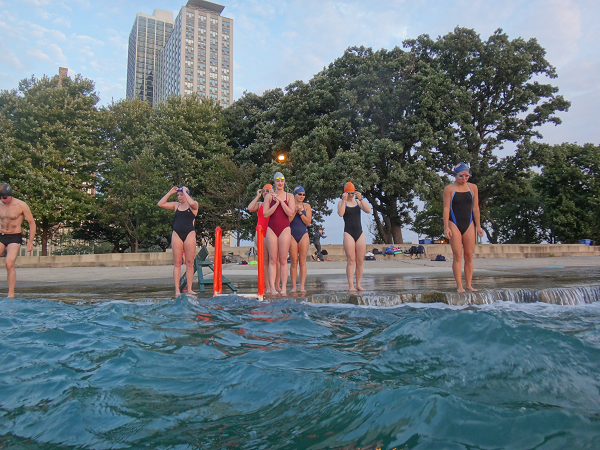 Heading south in the chops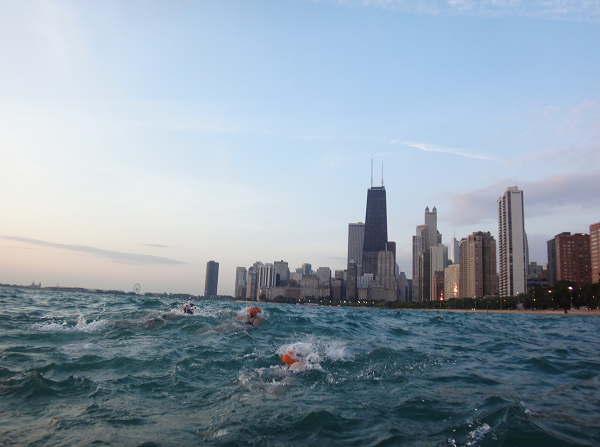 At the beach!
Meredith, Lake Monster 459 (congrats!)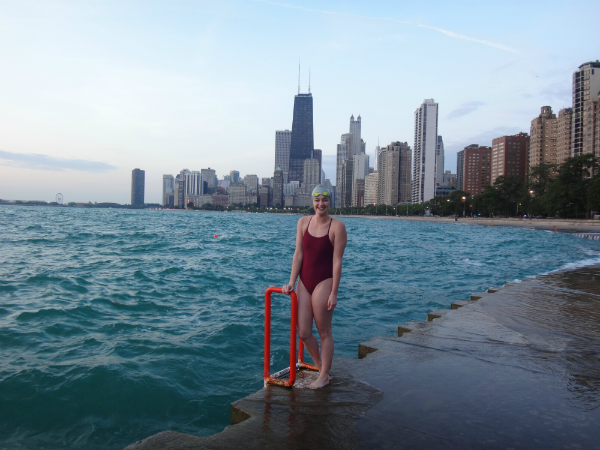 Alice, Lake Monster 460 (congrats!)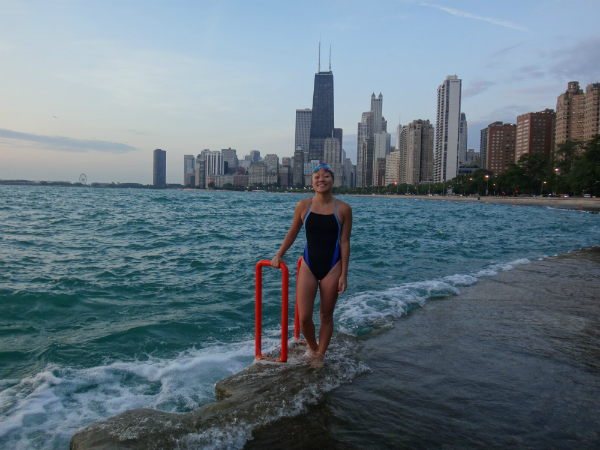 Monica, Lake Monster 461 (congrats!)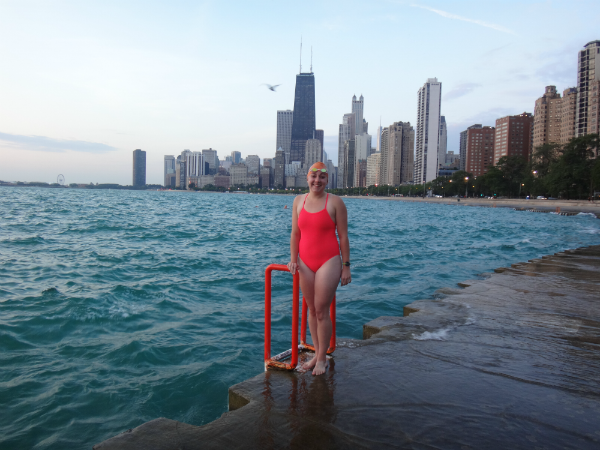 Emily, Lake Monster 462 (congrats!)
Kristen, Lake Monster 463 (congrats!)
Alex, Lake Monster 464 (congrats!)