I was MIA last weekend thanks to getting zapped by a norovirus courtesy of Hurricane Joseph. But it looks like I didn't miss out on anything as the lakefront, by all accounts, was an unmitigated disaster.
Fortunately, though, we more than made up for it this morning!
A short while after getting my mandatory java at the Devon/Sheridan Starbucks, I reached the endpoint of Hollywood and turned south onto Lake Shore Drive. It was just after 6:00am, and I could see clear skies and a very calm lake. So I knew that we were in for another epic swim!
Parking was a nightmare all around Old Town as there was yet another overpriced and overpopulated 5K race setting up in Lincoln Park. But I managed to snag a spot on Clark and hustled east to L1.
The first thing I noticed was a much less cluttered lakefront as all the expansion work on the multi-use path seems to have been completed (thank God). So instead of a hectic vibe from all the workers and vehicles, we had a nice, tranquil setting out at the world's best swim spot!
The lake temperature came in at 71.4F, which proved to be uniform in-swim. So we all celebrated that good news while taking in yet another magnificent sunrise.
My endurance was somewhat compromised by some residual malaise from last week's illness. But since the lake conditions were so ideal, I was able to do a 1/2 mile without too much exertion.
But I still took my jolly time in the water!
Dawn colors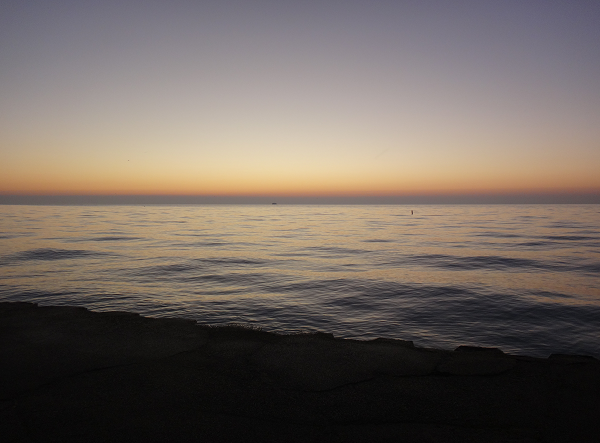 Sunrise sequence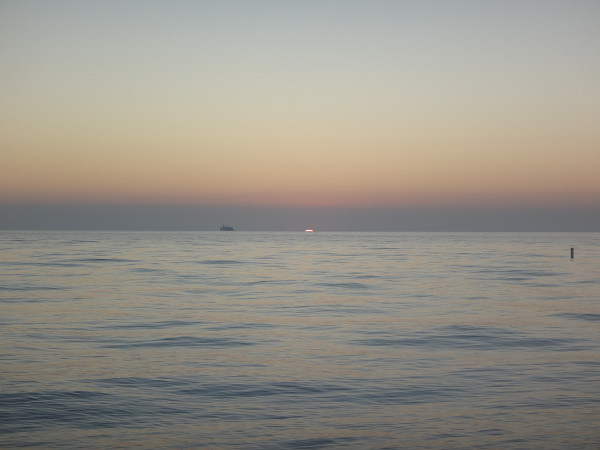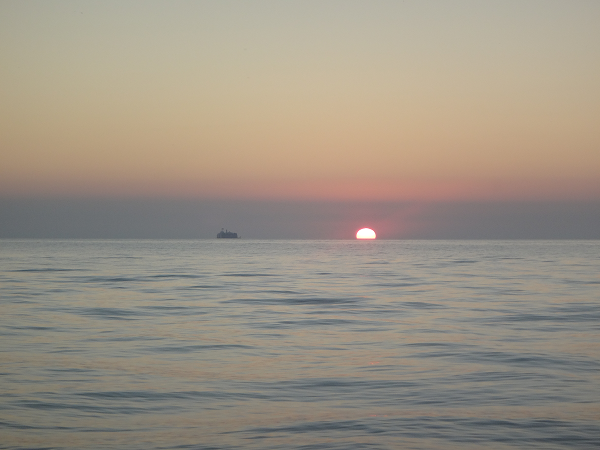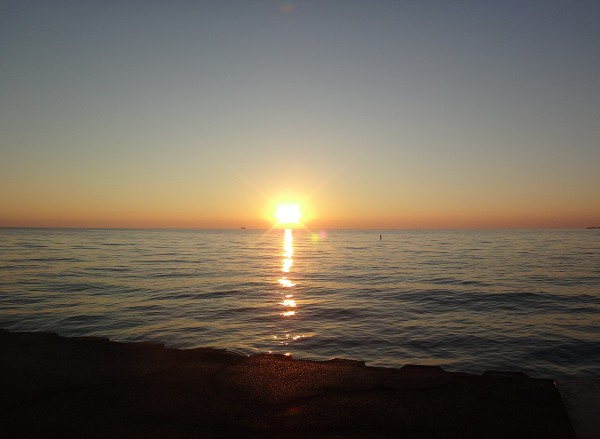 Swim start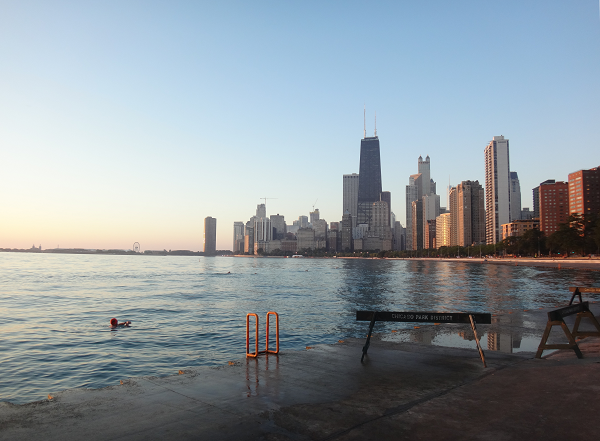 Dharti, Lake Monster 505 (congrats!)
Tubing!