The first day of autumn gave us great swimming conditions – and we took full advantage of them!
Daylight is officially shorter than darkness right now, and we're starting to really feel it in the morning. It was a bit crisp when I left the house yesterday at daybreak, but we fortunately had a clear and windless morning. Still, I could see my breath going out to the car, so Jack Frost will soon be making his presence known to all of us sunrise swimmers.
The lake had calmed down considerably from Saturday. Our world famous swim area had some small swells, but these were more than manageable. The great news was that the surface temperature came in at 69.6F. We may have cracked the 70F floor, but we're still within the margin of error!
As usual, we delayed our swim start a while as we took in yet another amazing Great Lakes sunrise. But we soon got antsy to get started, and we all got in the lake and headed for the beach!
I did my usual point-to-point to the beach with a leisurely walk back. The lakefront was almost completely abandoned – even the runners were largely absent – so we had a perfect morning mostly to ourselves.
Happy Autumn!
Dawn colors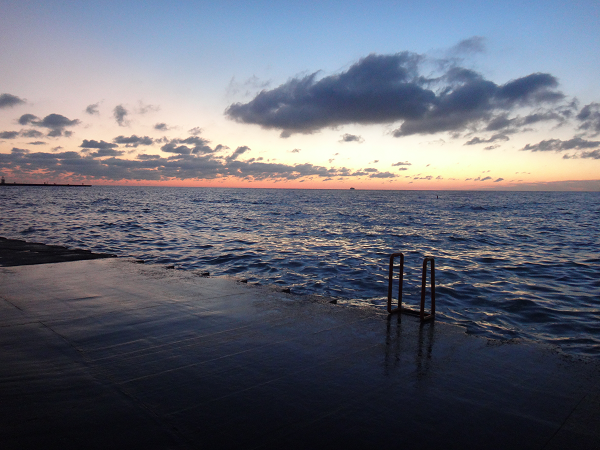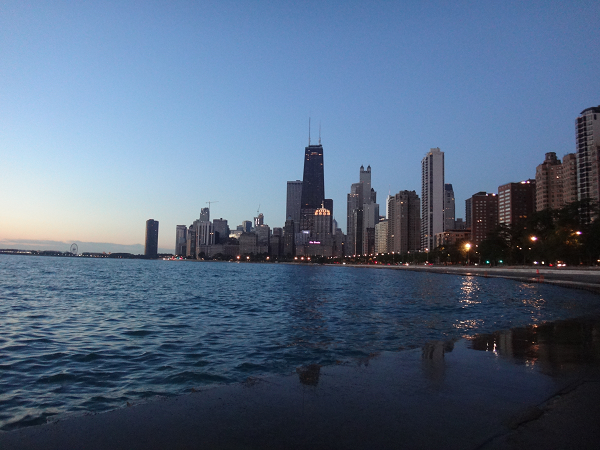 First sunrise of autumn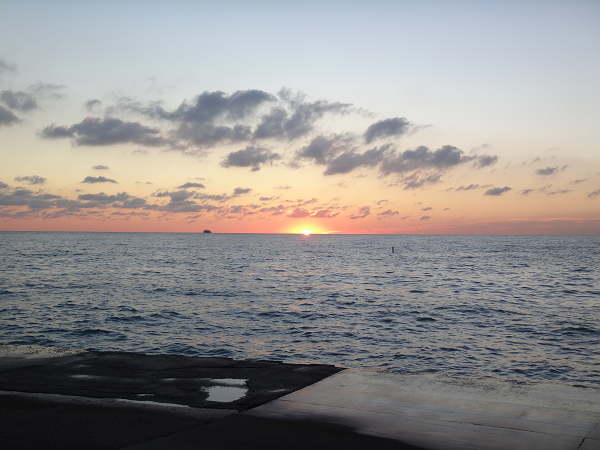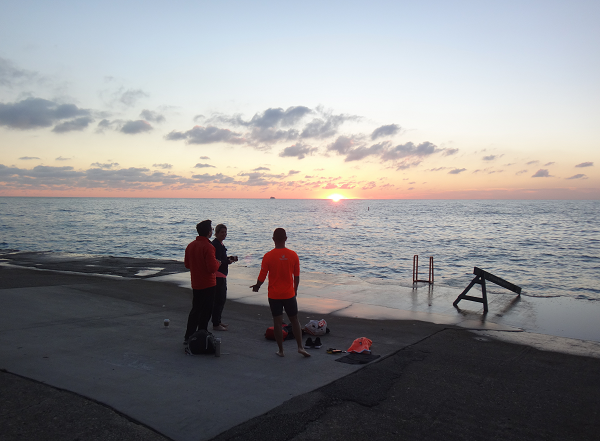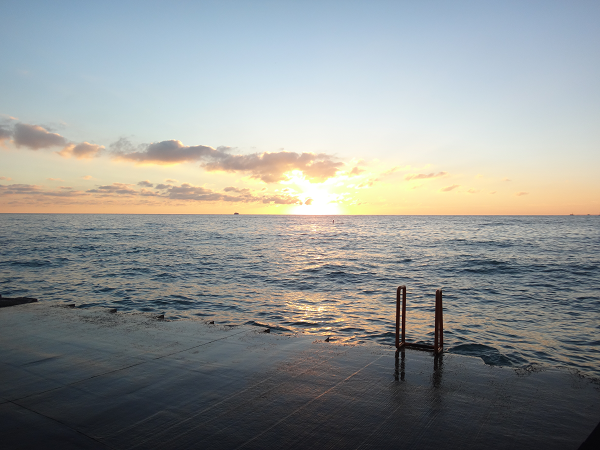 The pool is still open!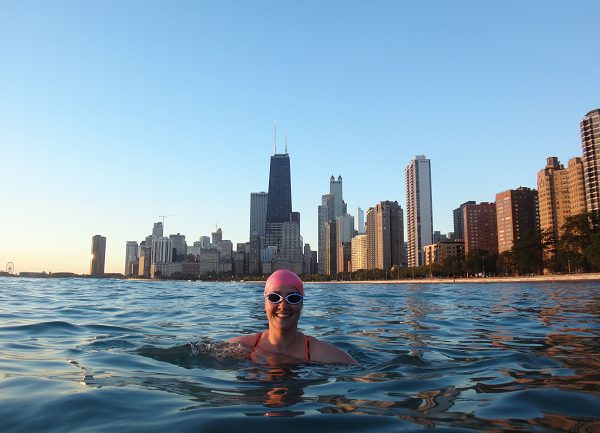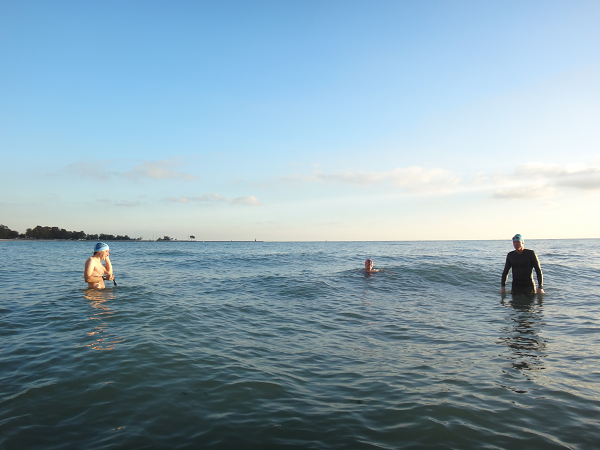 Wayne, Lake Monster 506 (congrats!)
Marieke, Lake Monster 507, hailing all the way from New Zealand! (congrats!)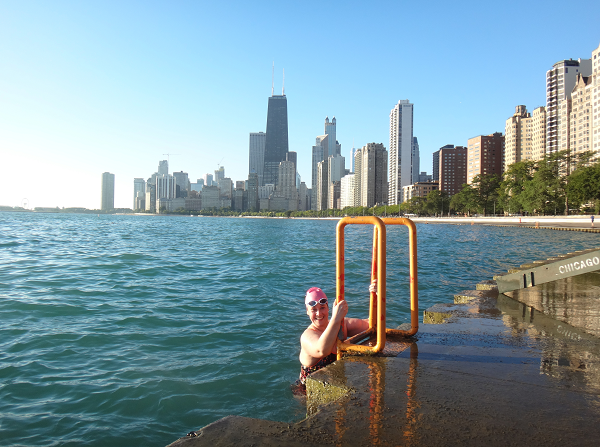 Sunrise swim video