Swim Report – September 1, 2018 – Red in Morning, Sailor's Warning
The raucous storms from just an hour prior to sunrise did nothing to deter the intrepid Lake Monsters who came out to L1 on Saturday morning. Fortunately for us, Ma Nature was caught napping again, and we got in a swim in what was arguably the best conditions of the holiday weekend!
The lake was slightly choppy but very manageable with minimal swells. And while the surface temperature came in at 70.5F, the inclement weather had mixed things up a bit so there were some rather bracing cold spots just below the surface. Nevertheless, we hastily geared up and got in the lake as the weather radar was showing that a new storm system was in transit from the west.
Fortunately for us, the cold spots seemed to be clustered around L1 and within 30 feet from the shore. So if you swam outside this area, you managed to avoid anything under 70F.
I once again did a straight shot to the beach and walked back. The weather was still very calm when I arrived, so several of the others opted to do a full mile while the favorable conditions persisted.
By the time everyone got back to L1, the sun had peeked out a bit, but we could see some darker skies looming on the western horizon.
And by the time I got on the Kennedy about 15 minutes later, the skies opened up once again – talk about perfect timing!
Dawn colors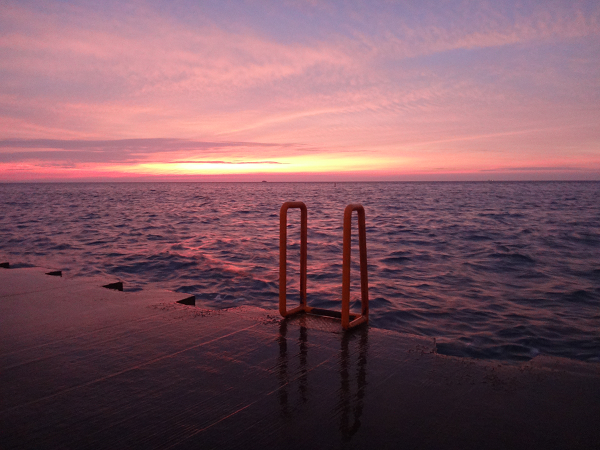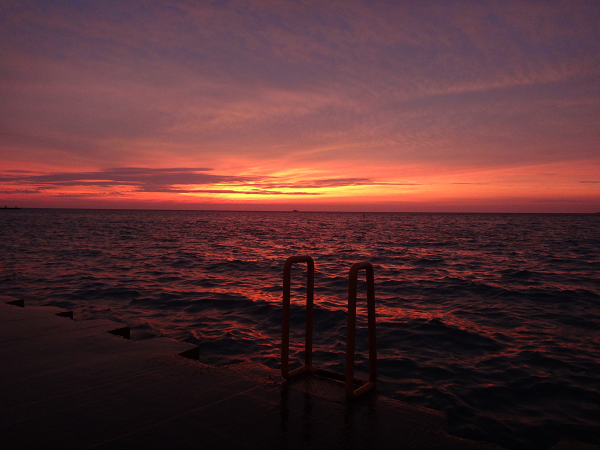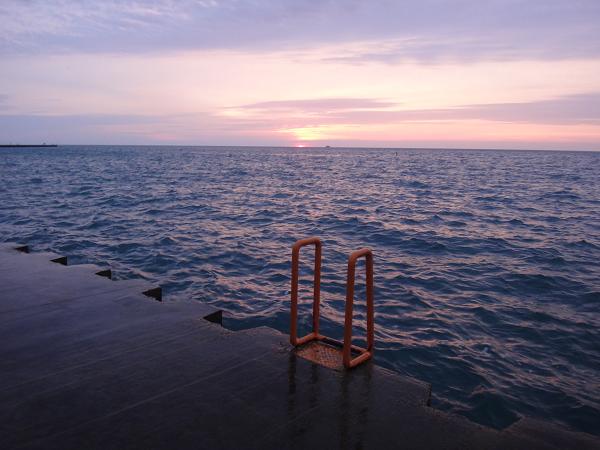 Swim start!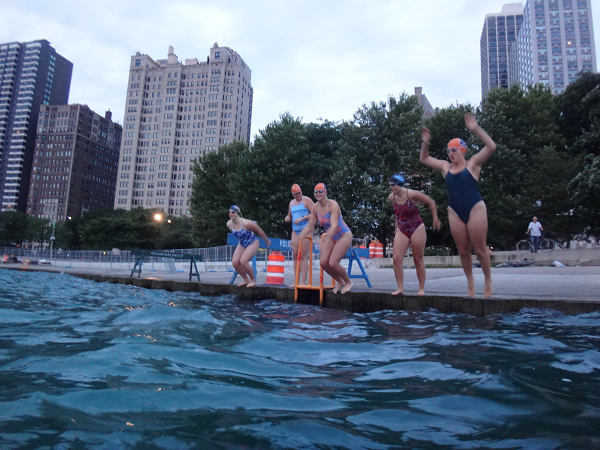 At the beach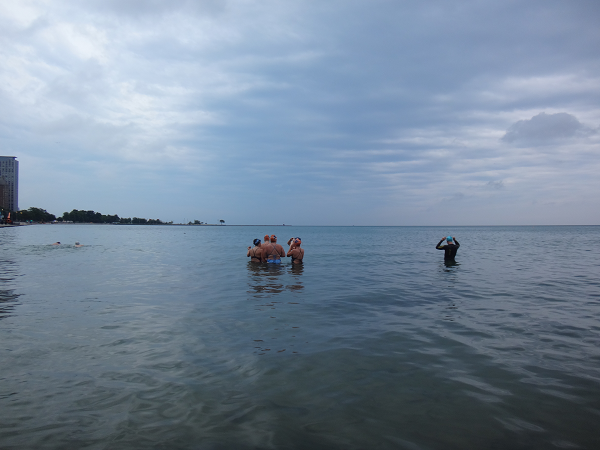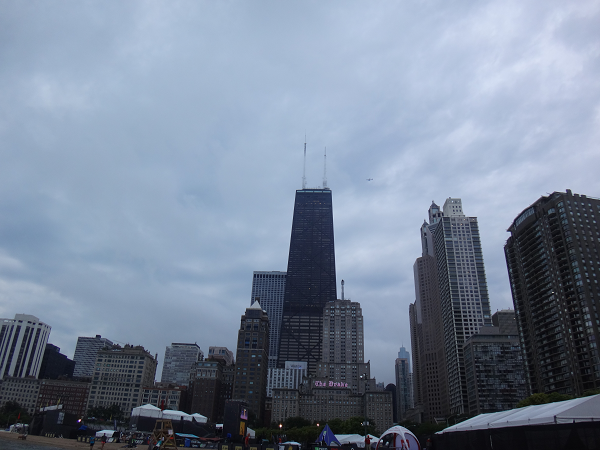 Michaela, Lake Monster 499 (congrats!)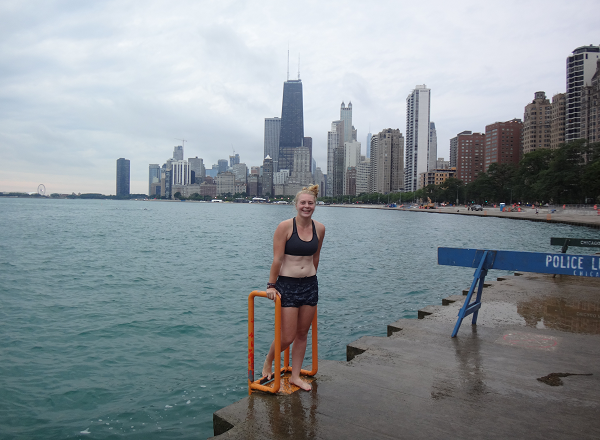 Simona, Lake Monster 500 (congrats!)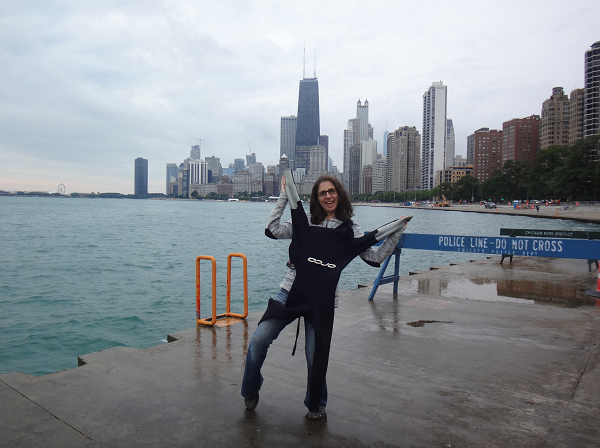 Ashley, Lake Monster 501 (congrats!)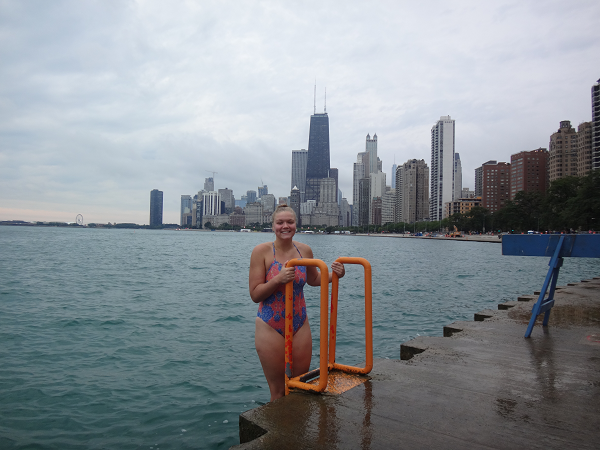 Liz, Lake Monster 502 (congrats!)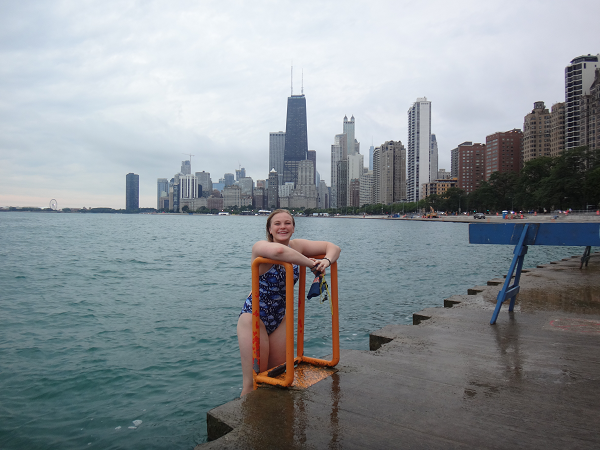 Gentry, Lake Monster 503 (congrats!)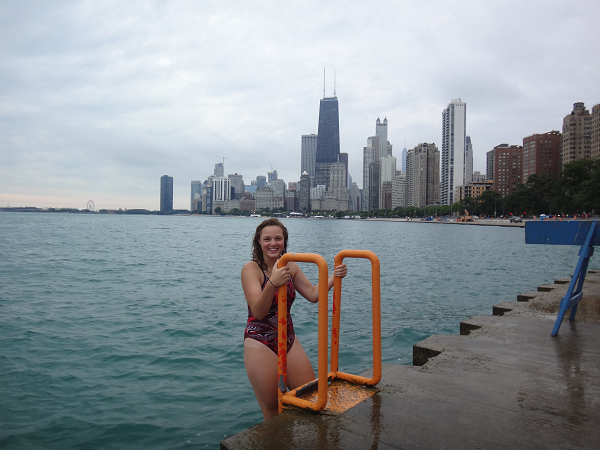 Amy, Lake Monster 504 (congrats!)