We're still above 50F in the lake, folks! The air temperature, though, was a different story at a rather arctic 35F…
A resilient group of Lake Monsters met out at L1 at around 7:15am – just in time to catch a dazzling sunrise. I want sans wetsuit this time and decided to only do a 1/2 mile from the beach back to L1.
The 50.5F lake was a bit of a shock at first, but I was fine after about two minutes. I did cheat a little with some petroleum jelly slathered rather liberally on my neck and torso, but it most certainly did take the edge off of the cold during the swim.
After the swim, there was the predictable afterdrop which creeped in after about 10 minutes. But I had some strong coffee – and some intense sunshine – that managed to keep that beast at bay for the most part.
Hope to see more of you out at the lake soon!
Fall colors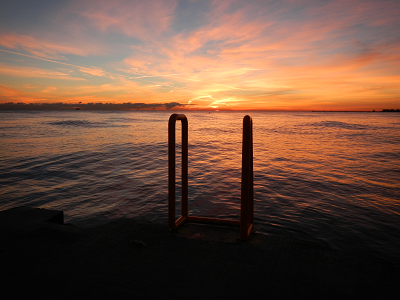 Sunrise!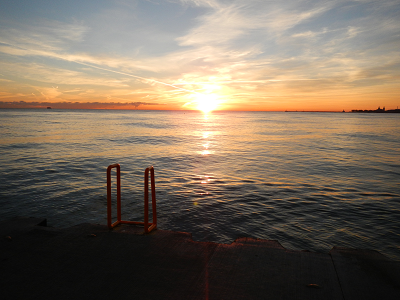 Lake Monsters pre-swim
Mike and Jane, Lake Monsters 281 and 282 (way to go!)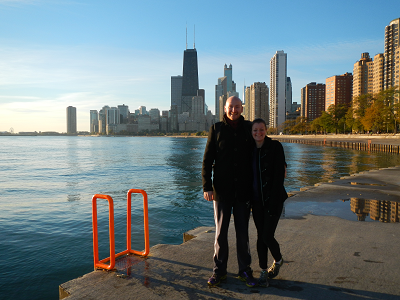 Sunrise video!