Swim Report – November 3, 2013 – Still in the temperate zone
Five of us met out at the lakefront for our first swim of November. The air temp was a biting 36F, but we had clear skies and no wind – a good sign. We were all expecting the water temperature to come in at around 48F, but instead it produced an amazing 51F.
As with last week, I decided to do only a 1/2 mile. The entry at Oak Street Beach was as bracing as ever, but I had the sun on my right the entire slog back to L1.
None of us dawdled much after getting out of the water. We packed on layers and drank lots of hot beverages while running in place and shaking out our arms and legs in a futile attempt to stave off the afterdrop.
But it was all worth it, as you can see by the pics!
November sunrise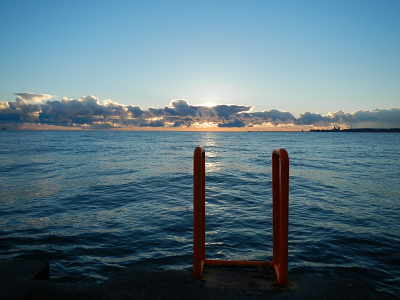 Long shadows
Post-swim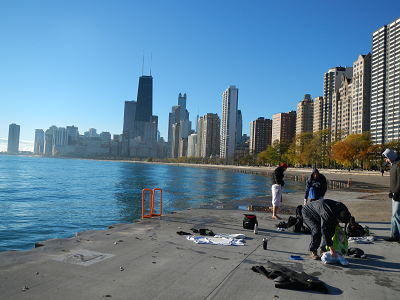 Another bright and clear autumn morning!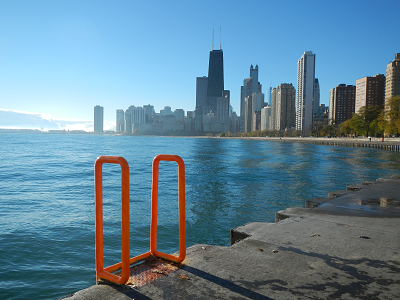 Pre-swim video: