Swim Report – October 19, 2013 – The Big Chill Arrives…
Indian Summer was fun while it lasted…
It sure felt like a true fall morning out at L1 with the overcast skies and the 46F air temperature. Indeed, we all were a bit lethargic at the start – and quite reluctant to leave the comfort of our sweaters and parkas. But we somehow managed to muster enough courage to get in the 56F lake. And once we did, we were glad we took the plunge.
The lake was mirror flat and amazingly clear. So it was easy to get a decent swim rhythm going without having to burn excess energy fighting off swells or chops. And while the sun stayed behind the cloud bank the entire time we were in the water, it did come out in full force later on.
Just in time to help take the edge off of the afterdrop!
Chilly skyline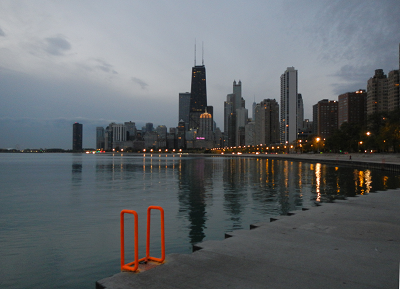 Taking the plunge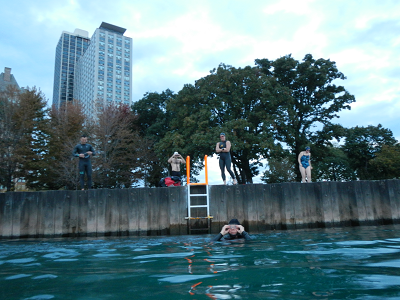 The sun finally comes out – after the swim, of course!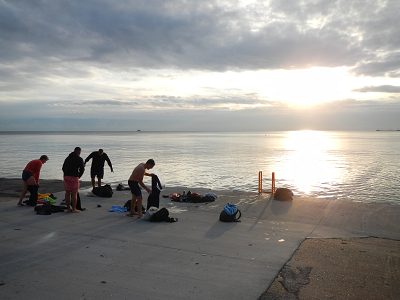 Gary, Lake Monster 280 (congrats!)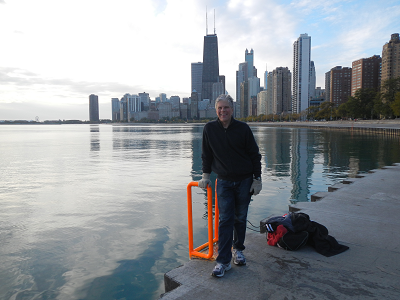 Self-portrait in the "aquarium"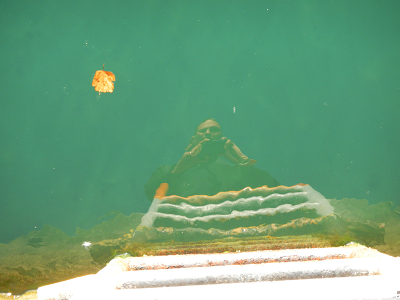 One last look back!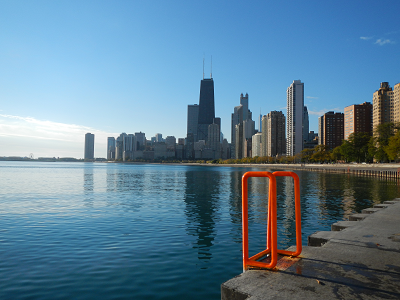 Pre-swim video