Four of us met out at L1 at 6:50am this morning and were greeted with picture perfect swimming conditions. Perfect, that is, if you enjoy a lake in the low 40Fs…
The air temp was a crisp 30F, but we had clear and sunny skies with some magnificent fall colors. The lake temp came in at 41.9F with only a slight swell that we hardly noticed in-swim.
I decided to add some more neoprene to my swim wardrobe this morning as I really felt the cold on my extremities during my last swim. So today's gear consisted of neoprene shorts, gloves, boots, and hood along with a short sleet 1.5mm neoprene dive shirt – pretty much my winter setup all last year.
The swim start was somewhat of a challenge as I really felt the "cold burn" on my exposed legs and arms for the first couple of minutes. But after the initial stinging wore off, I was able to complete the 1/2 mile without any real discomfort.
Post-swim was a bit more civil than last time as since my afterdrop started much later and wasn't nearly as intense. This made for a much more enjoyable morning – although I sure was glad that I found parking really close by!
Dawn colors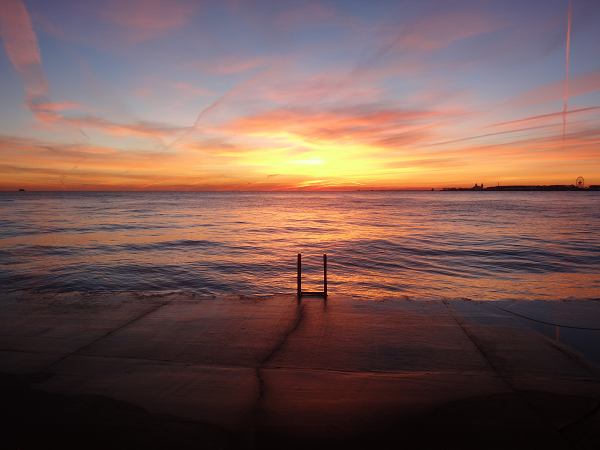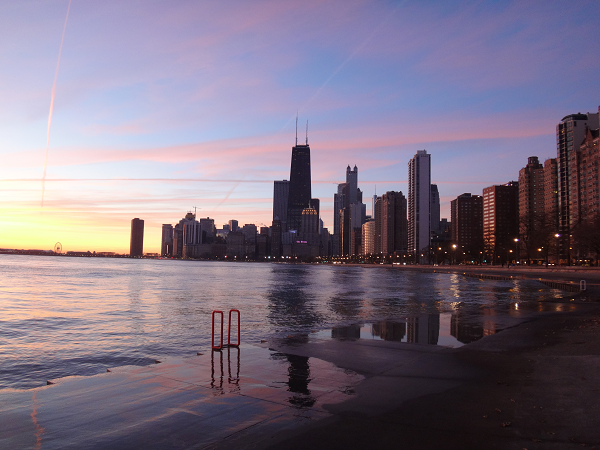 Sunrise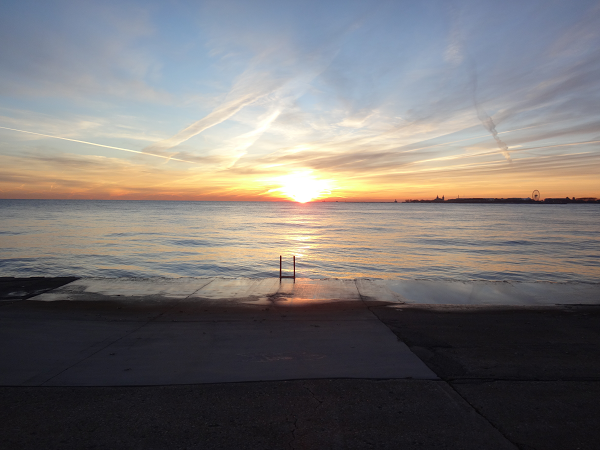 Taking the plunge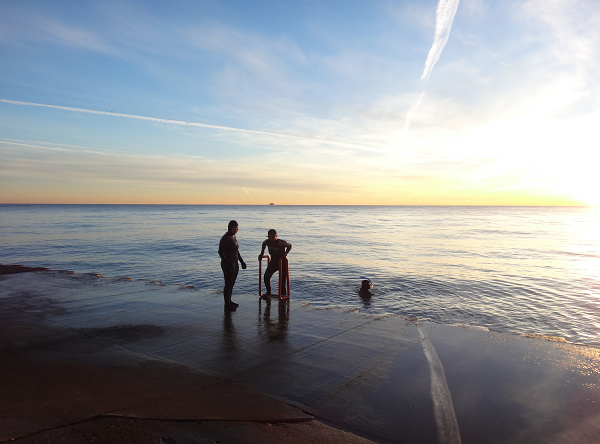 It's officially cold!