Swim Report – December 3, 2017 – Heat Wave
I made it out to the lakefront about 20 minutes before sunrise, and there were already photographers set up all along the North Avenue Beach wall. That's a sure sign that there's going to be a spectacular sunrise. And Ma Nature certainly did not disappoint!
Five of us congregated out at L1, and the swimming conditions couldn't have been better with a perfectly flat lake and a surface temperature reading of 44.4F – up more than 3.0F from last week. Plus the clarity of the water had improved significantly, an indicator that the lake had completely turned over and was now sporting a new winter layer on the surface.
I debated going in without my neoprene top, but I decided to wear it as I'd been fighting off a pretty nasty cold all week. But I probably could have gone without it as I was very comfortable the entire time in the lake. This just goes to show you what a difference it makes when we have no wind and abundant sunshine!
I ended up doing 1/3 mile total and stopped several times during the swim to get some water level shots as it was quite a photogenic morning. I had a bit of an afterdrop when I got out, but certainly nothing compared to last week. By then the air temperature had risen to about 48F, so it was a pretty easy transition back to normalcy.
I wish all December swims could be like this!
Dawn colors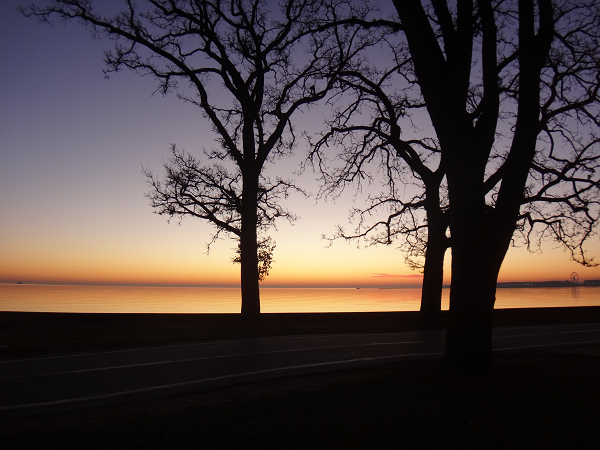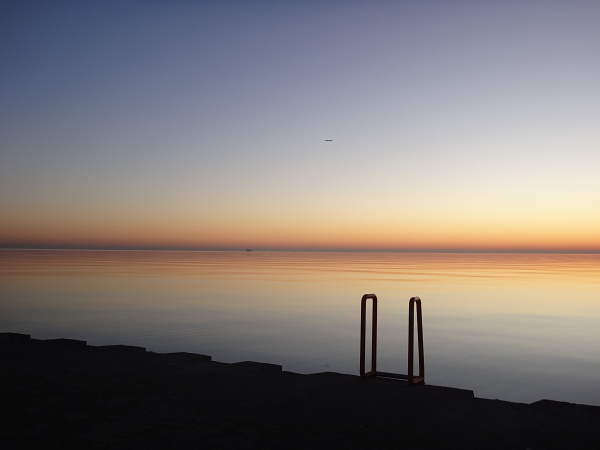 Sunrise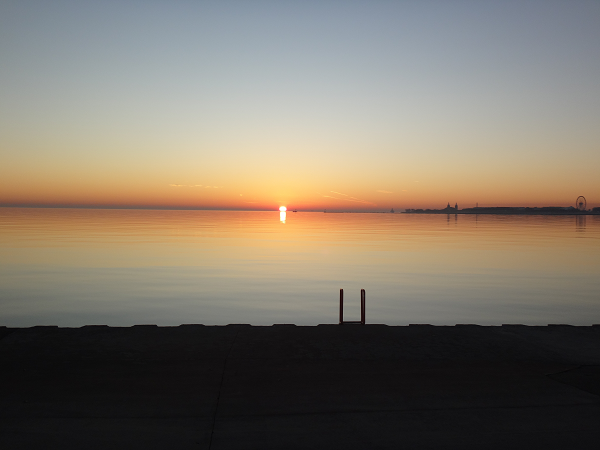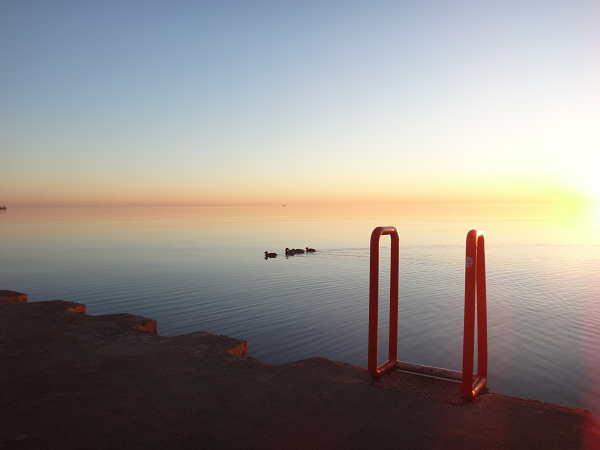 Lake Monsters in the pool!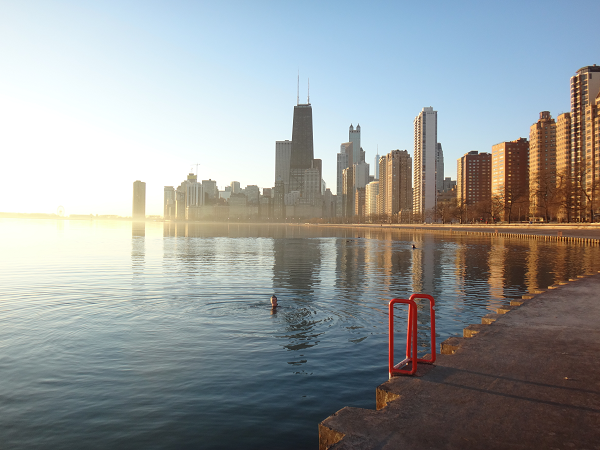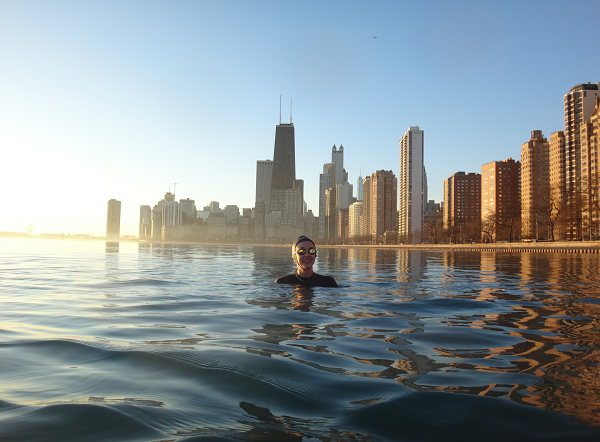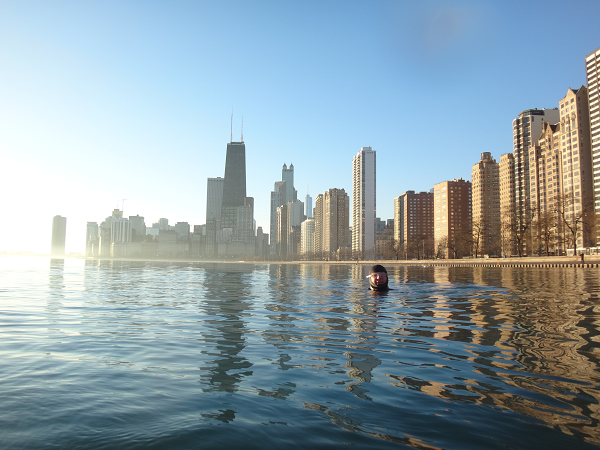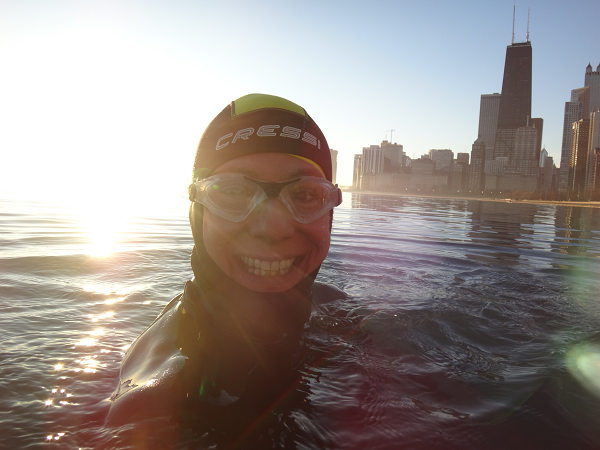 In-swim footage