Swim Report – November 25, 2010 – Happy Thanksgiving!
Here we are post swim at around 8:30am for our traditional Thanksgiving Morning Miler. Nick and I just exited the water at this point, and Brian was there to capture it all for his documentary. The water seemed colder than the 47F thermometer reading, and the air temp was a brisk 42F (and falling). Brrr…..!
Also present for the holiday swim was Joe Spallone, Lake Monster #92, who swims with the Dolphin Club out in San Francisco. Way to go, Joe!
Today's video:
Foggy Thanksgiving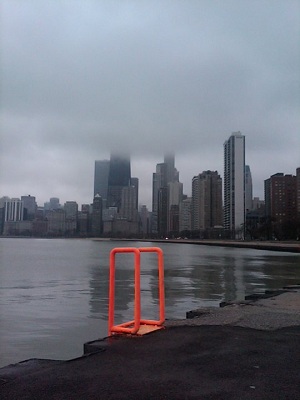 (photo credit – Alicia M.)
Here's another video of Dave taken earlier in the morning!