The idyllic swim outings of summer are now a mere distant memory with Old Man Winter threatening to push aside autumn and stake his claim early this year. Indeed, we weren't expecting the lake to come in at 45F until later this month – but we really don't have a choice in the matter!
While we lucked out with a mostly calm lake, the cold front of the last few days seemed to hasten the fall turnover a bit. Nevertheless, we go with what we have at the time, so we did our pre-swim prep and got in an unexpectedly chilly Lake Michigan!
I went in with just my jammers and neoprene cap this time. I had an extra layer of shea butter on my core which really made a difference in the lake. However, I was really feeling the impact of the cold water on my hands and feed by the 1/4 mile mark. Still, I managed to get in my 1/2 mile in a fair amount of comfort – although I did make a rapid exit from the swim site to the welcome sanctuary of my heated car.
Another great morning out at the ole swim site!
A rather telling scene in the pedestrian tunnel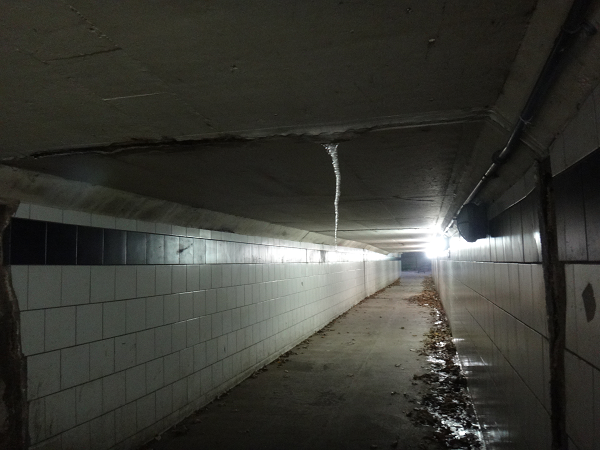 A brief but glorious sunrise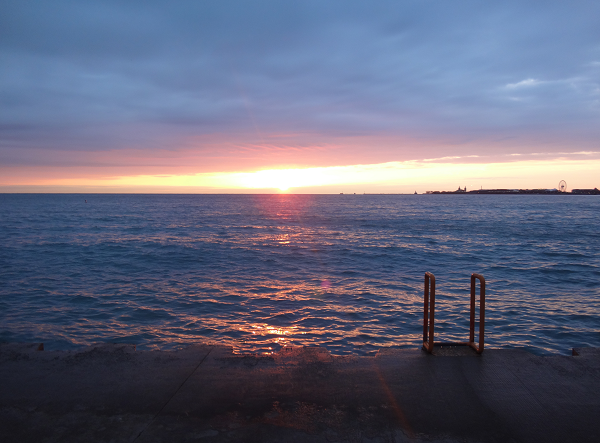 Dan, Lake Monster 509 (congrats!)