The forecast called for crisp air temperatures and overcast skies. But once again, the weatherman lied!
I set the meetup time for 6:00am, but I knew that I would likely miss some of the sunrise since the official sun-up time was 5:46am. So I made a spontaneous stop at Howard Beach and snapped a few shots of the pre-dawn sky. It was simply astounding!
By the time I reached L1, the sun was already up. The lake temp came in at 51F, which was more than tempered by the very strong sunshine throughout the swim.
As usual, other than a handful of bundled up runners and cyclists, I had the whole lakefront to myself. Get on out here!!!
Howard Beach at daybreak
May sunrise!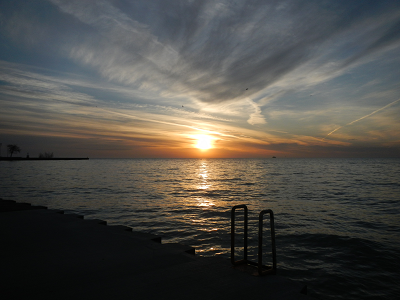 Skyline
At Oak Street Beach (swim start)
Basking in the post-swim sunshine!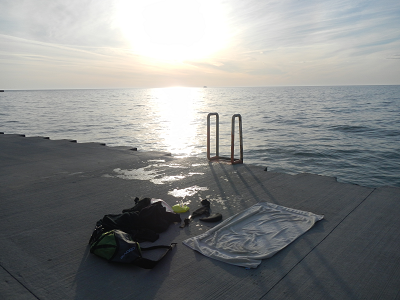 Yes, you missed out (again)