The lake temp came in at 51.5F with some slight swells breaking at Oak Street Beach. Fortunately for us, the cloud cover was already burning off as we gathered at L1.
Joel and I decided to head down to the beach and do a 1/2 mile swim back to L1 while Nick and Mike opted for the full mile. We must have swum way wide of them because we completely missed seeing them the entire swim back. Kaley and Casey also showed up a bit later making it quite a festive crowd for early May.
All in all, a great time out at L1! And special thanks to Clancy from Medill News Service for coming out at such a ridiculously early hour to do a story on us!
Skyline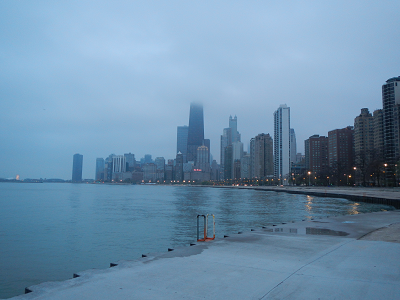 Pre-swim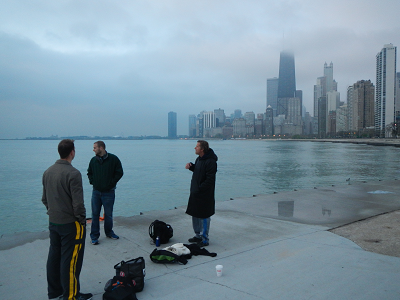 Nick and Mike with Clancy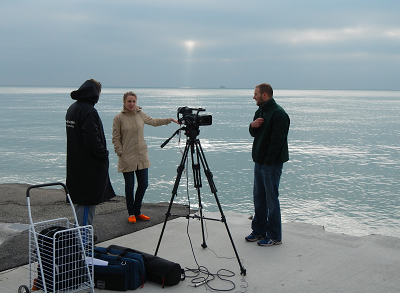 Casey, Lake Monster 218
Joel, Lake Monster 219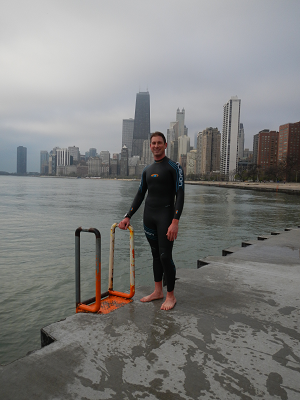 Back at L1!