Keeping with tradition, I got my steak last night and went out to L1 earlier this morning to do my "baptism by ice" birthday swim . And Mother Nature showed up with a mighty fine present – a 52F lake!
Given that I am still building up the swim endurance I lost over the winter, I decided to walk down to Oak Street Beach and do a point-to-point half mile versus the out-and-back full mile. The air temp was on par with the water temp, which made for a somewhat crisp stroll to the swim start. But I jogged the last 1/8 mile to warm up a bit before getting in the lake.
I was pleasantly surprised when I waded out into the water. My feet weren't painfully cold like they were yesterday up at Lighthouse Beach, and the initial "immersion shock" was much less intense than I was expecting.
I had decided to go with just my jammers and a double swim cap (silicone and neoprene). I also slathered on a bunch of petroleum jelly before getting in the water, and that made a huge difference. As such, I acclimated to the water within a couple of minutes and had a very comfortable swim back to L1.
'Nuff said. Get on out here!
Blue dawn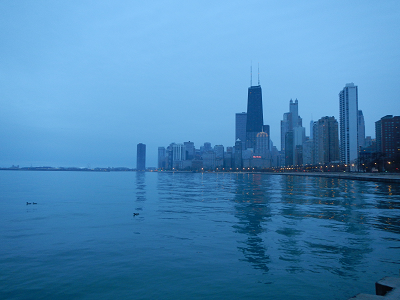 Misty skyline
At the ladder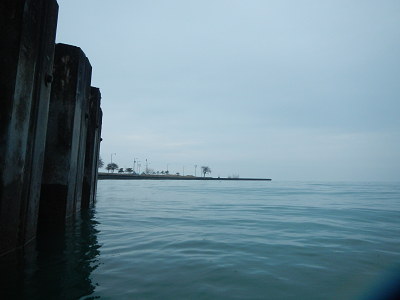 Finished!
The winter crate goes back into storage (yay!)