Nine of us met out at L1 just shortly before 5:30am. Despite the weather radar showing bands of storms in the area, L1 managed to escape this fate – at least at that time in the morning!
The lake temperature (surface) came in at 55.4F. However, that proved to be a bit misleading. There was a definite thermocline layer about one meter below the surface that probably dropped the lake temp by about 5F. But all told, the average lake temp whilst in swim averaged out to be 54.8F – warm enough to go sans wetsuit.
Plagued with a head cold and limited sleep, I nevertheless managed to get in 2/3 of a mile before finishing up. I started out at L1 this time and turned around just before the tall white high rise on Lake Shore Drive. Although it was a bit of a shock at first due to the insidious colder thermocline layer, I was quite comfortable after a few minutes. Plus the lake conditions were ideal – clear water and absolutely no waves or chops.
I got back first since I had cut my swim short a bit, and the sun quite surprisingly decided to make an appearance. The sky was pretty solidly overcast, so this was a very welcome diversion. And the extra sun rays really helped stave off the inevitable afterdrop!
All in all, everyone had a great time and finished up well before the rest of the city even woke up.
So enjoy these amazing Spring mornings while you still can because pretty soon the boisterous summer throng will begin to descend upon the lakefront earlier and earlier in the day!
Lake Monster at daybreak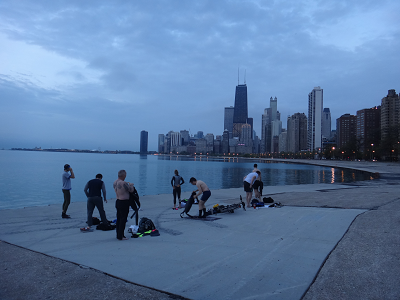 Marton heading south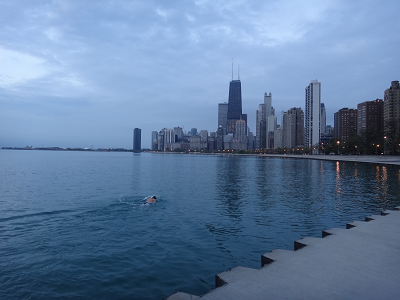 A few shots in swim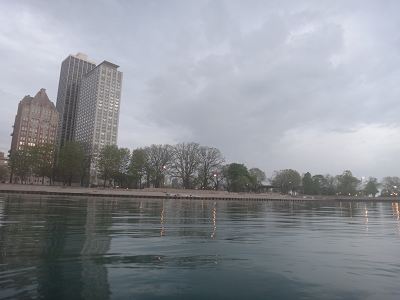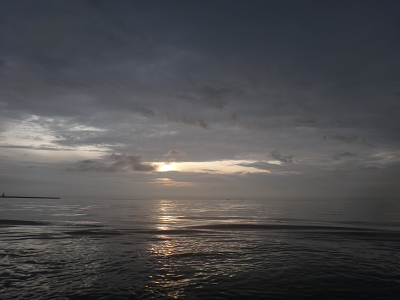 Back at L1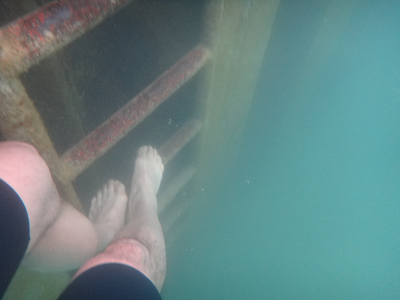 A much welcome sunrise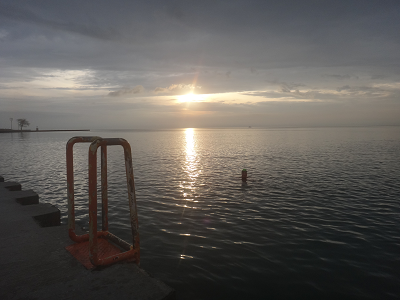 The rest of the crew arrives!
Daryl, Lake Monster 346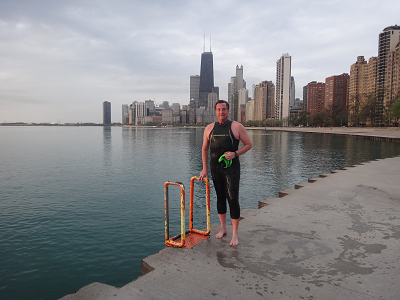 Video montage