Swim Report – May 23, 2015 – Spring Chops
We sure had our work cut out for us this morning out at the old swim site!
I got a real early start and made it out to L1 just before 5:00am. Judging by the crisp colors showing up on the eastern horizon, I could immediately tell that we were in for a spectacular sunrise.
The lake temperature came in at a uniform 55.4F which was just slightly higher than the air temperature. And while we had clear skies and great visibility, we also had a 10mph sustained wind coming from the southeast that gave us some rather vigorous chops.
Four new swimmers as well as several seasoned Lake Monsters showed up just before the sun made its grand appearance at 5:20am. And as you can tell by the photos, it was one for the ages!
I went in with just my jammers and swim cap this time, and I managed to do the full out-and-back mile. The return leg seemed much easier, and I suspect we had been swimming in a slight northbound current on the way to Oak Street Beach.
Despite the heavily agitated lake, visibility was excellent – you could easily make out the ridges in the sand eight feet below the surface. And even with the random chops constantly buffeting us from all sides, it was still one of the best swims we've had so far this year!
As I have opined incessantly over the years, if you slept in this morning you really missed out!
The scene at daybreak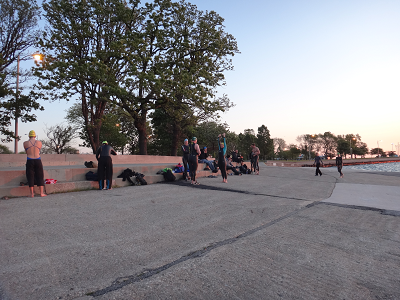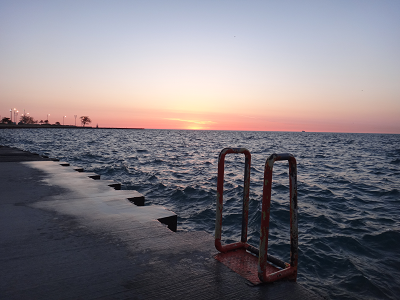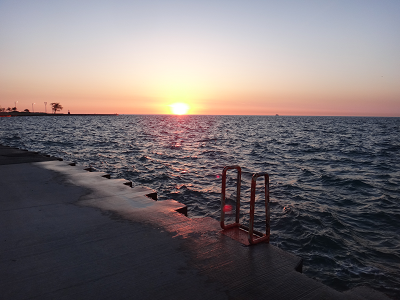 Entering the chops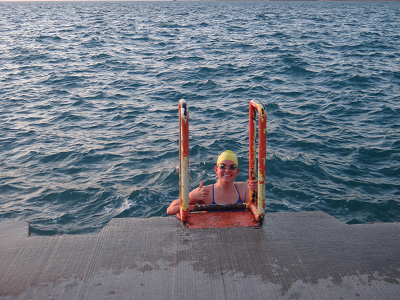 Sunrise at water level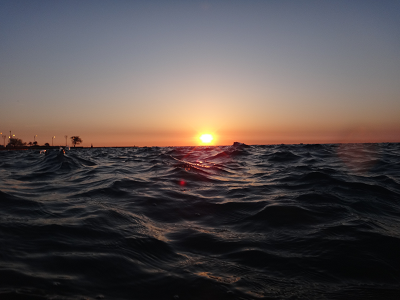 Marton on the way to the beach
Linda, Lake Monster 347
Todd, Lake Monster 348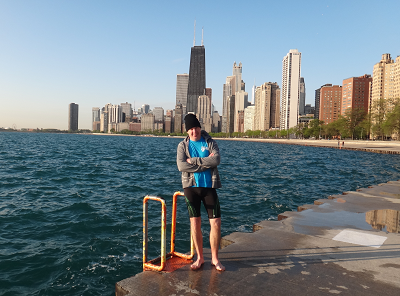 Jacob, Lake Monster 349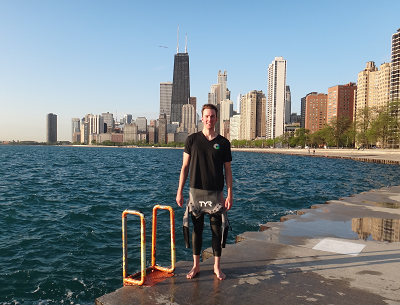 Jason, Lake Monster 350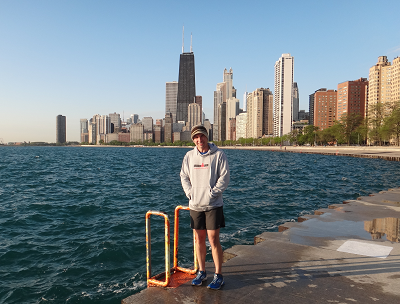 Pre-swim and in-swim video footage!