I get a lot of flack for scheduling these meetups so godforsakenly early on a Saturday morning. But what people don't realize is that this is the absolute best time of day to get in the lake – and yesterday was no exception!
A great group of both new and seasoned Lake Monsters met out at L1 just before 5:45am, and at first we weren't sure we were going to get much of a sunrise. There was a bank of clouds to the east that was obscuring the horizon, and it didn't look like we would be able to see anything before we started our swim. But a bright orange orb peeked through an aperture in the clouds and gave us quite an amazing send off to our swim!
The official lake temp came in at 50.5F, and the water conditions were calm and flat – a welcome contrast to last week. I once again did the jog to Oak Street Beach with a half-mile swim back, and it was quite comfortable in just my jammers and swim cap.
By the time everyone returned to L1, the sun was out in full force giving us yet another amazing start to our weekend. Wish you all could have been there, too!
Sunrise at 5:45am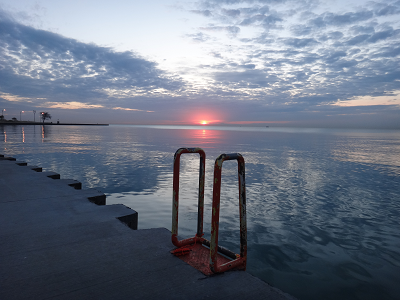 Swim start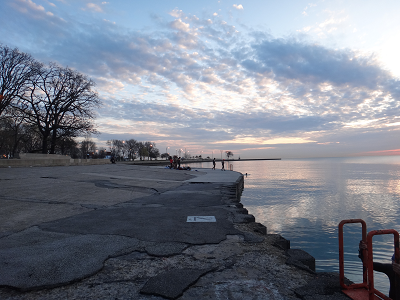 Obed, in-swim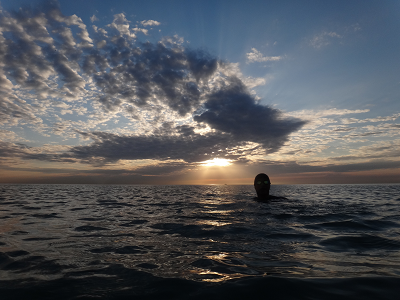 Marty, Lake Monster 344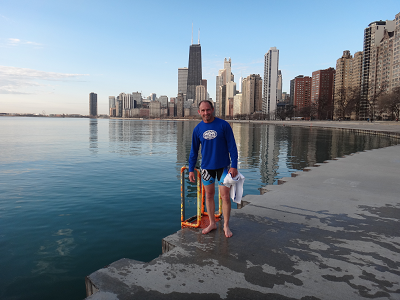 Brendan, Lake Monster 345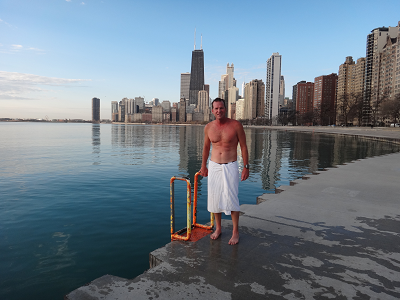 Lake Monsters post-swim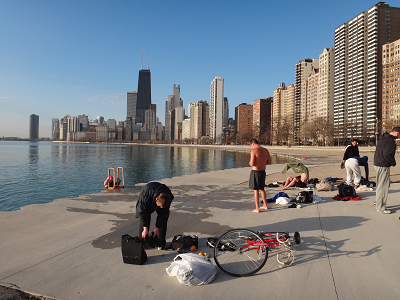 One last look back!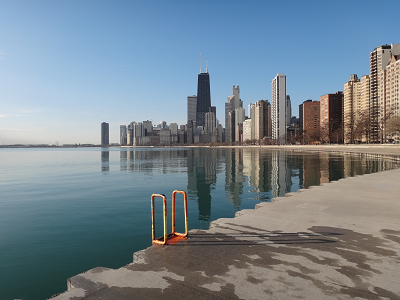 Happy May!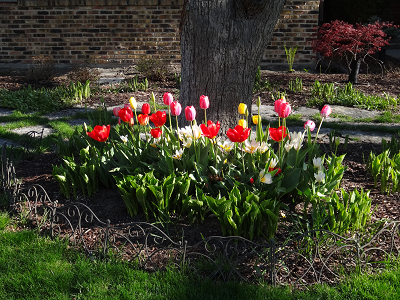 Today's video compilation: