Swim report – May 18, 2013 – Early Summer?
Four of us met out at L1 at 6:00am, and the already-risen sun was still hidden by a low lying cloud bank. I expected the lake temperature would be around 52F – 53F. So it came as quite a shock when the thermometer came back at a fiery 57F!
We decided to walk down to the beach and do a 1/2 mile swim back to L1. The lake was quite choppy, and it was difficult to get a steady swim rhythm while constantly being buffeted from all sides at random times. Nevertheless, we made it to the "other side" and got a good workout of our stabilizer muscles in the process.
Ladder 1 pre-swim (with bonus duck)
The sun peeks through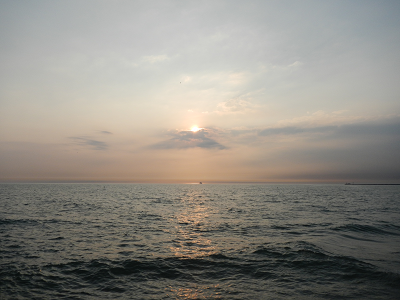 At the swim start
Water level shot at the halfway point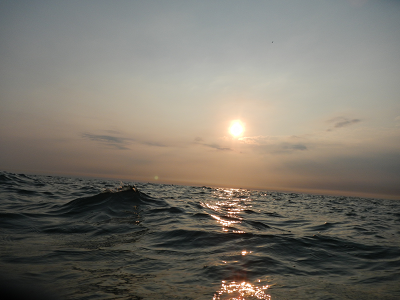 Back at L1
Tea and skyline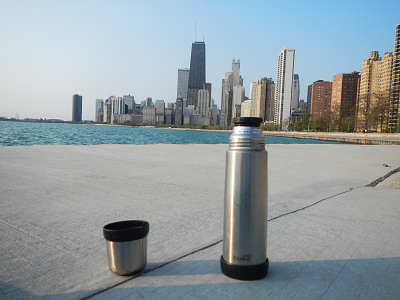 Video at Oak Street Beach