We didn't get the heavy west winds over the weekend, so the lakefront was completely iced over all the way out to the cribs. But with a little perseverance, we managed to gain access to the water below the ice layer where discovered a strange world of both beauty and terror…
When Martin and I met out at MSW, we took one look at the lake and decided to write the whole morning off. There was absolutely no clear open patches of water anywhere within sight. However, on a whim, I climbed down the ladder to kick at the surface to see how thick the layer really was. Only a small area broke away, but it revealed an astonishingly clear lake. This surreal glimpse was just too much to pass up, so I went back to my car to gather all my gear for an adventure underneath the ice.
I was only able to clear about a meter square worth of water in front of the ladder before the ice became too thick to break. I decided to go with a full neoprene set up, and I took a quick peek underneath the ice layer while at the bottom of the ladder.
The scene below the ice was simply indescribable. The rays of the unclouded sun illuminated the ice layer and turned it into a shimmering white ceiling above the strange and formidable ultramarine world. Eager to explore this fascinating space, I secured the safety line around my waist and ventured out beneath the ice.
The dreamlike landscape reminded me of Crater Lake with its color and clarity. I made several free dives in various directions, and I tried to capture as many images as possible. I was hampered a bit by the buoyancy of the wetsuit, and often found myself floating up against the ice ceiling – something which would have been horrifying under different circumstances. And indeed, there were not-so-subtle reminders of the deadly power of the ice in the form of perfectly preserved water fowl who had perished alongside the shoreline.
I hauled myself out of the water onto the ice and took a few more shots of the swim area and of Martin as he got in sans wetsuit. The ice was so thick that he was able to walk around on it afterwards without any signs of "structural failure." In fact, we commented – only half-jokingly – that he could probably save some time on his return trip home by just taking the straight path across the ice to Belmont Harbor.
After our brief adventure, we climbed back out onto terra firma and changed out of our swim gear. Fortunately, we had a very intense sun that made this transition somewhat tolerable in the 20F air. And just as last time, Elina was on hand to capture all of our lakefront shenanagins and to quietly question our sound-mindedness.
Iced Earth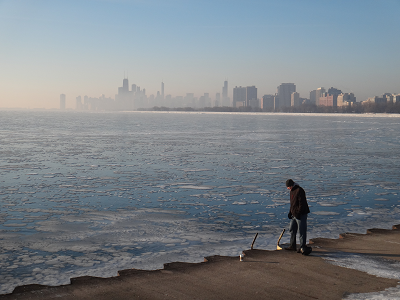 Fire and Ice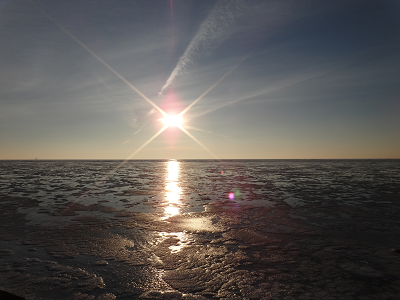 Gateway to the Underworld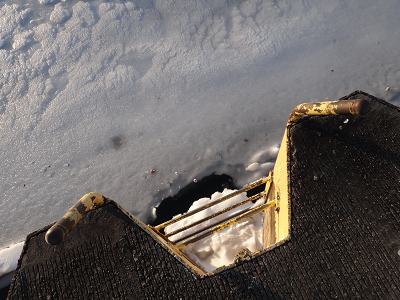 Entering the abyss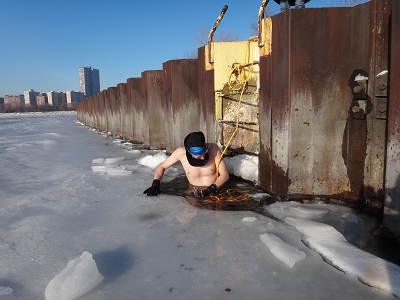 The world beneath the ice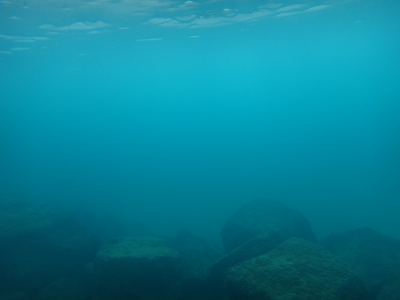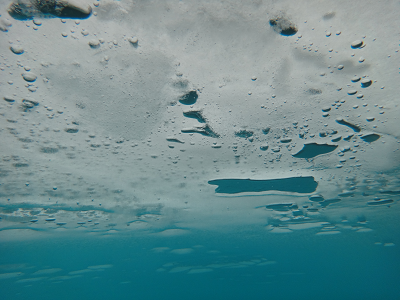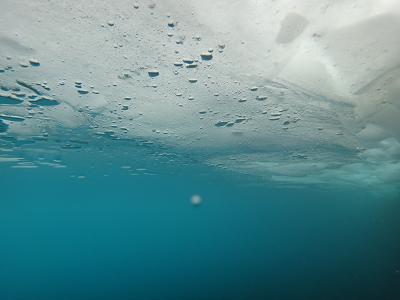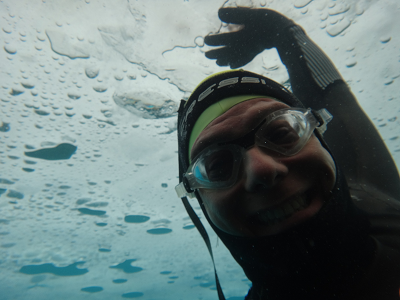 Martin from a different perspective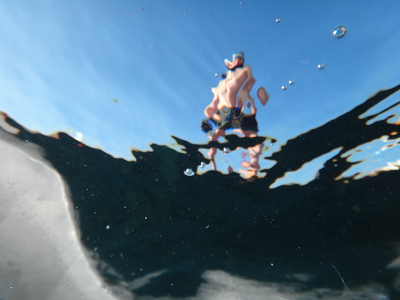 Taking a break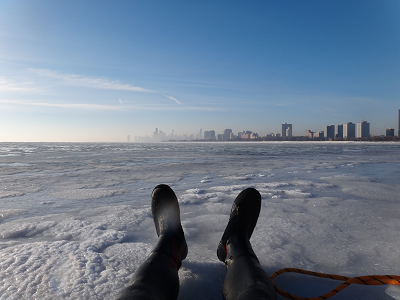 Casualty of the Winter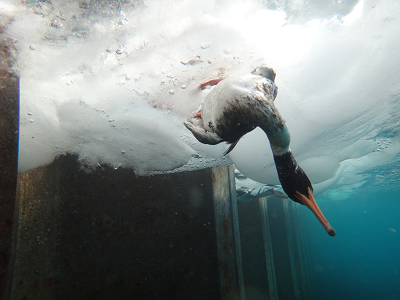 Video clip
)