I met up with Mikala, Mary Ellen, and Tim out at L1 this morning for our last winter swim of 2016. The lakefront was a bit more turbulent than last week, but the water temperature came in at a surprisingly tepid 42.4F – just what we were hoping for. So we donned whatever neoprene we had at our disposal and hopped into the drink.
I played it a bit more conservative this week and added a neoprene top to my shorts, hood, gloves, and boots. But I could probably have gone without the top as the water was quite tolerable. And by "tolerable" I mean that it no longer generated that searingly painful sensation on one's exposed skin that it did just a few short weeks ago – a welcome change.
The 2 to 3 foot swells added an element of challenge to the swim, and the bicep tendinitis in my right arm was squawking a bit more than usual thanks to the extra exertion. So I decided to turn around just shy of the 1/4 mile point.
The inevitable afterdrop made its grand entrance about 10 minutes after exiting the lake, and it had a stronger bite thanks to a complete absence of sunshine. But there was plenty of good conversation to pass the time before we all finally "broke through" the shivering.
And while I'm sure we'll have some more chilly mornings over the next month or so, it looks like we can finally say goodbye to the sub-40F lake. At least until next December!
Skyline at dawn
Pre-swim
Lake Monsters in their element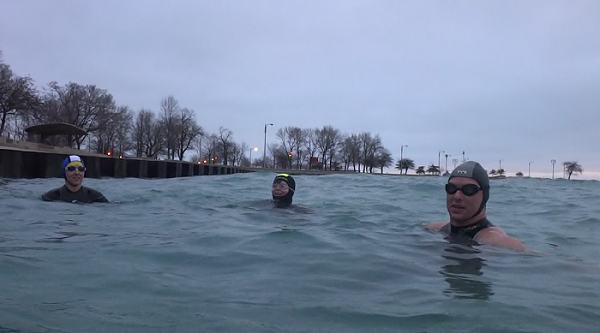 Post-swim, pre-afterdrop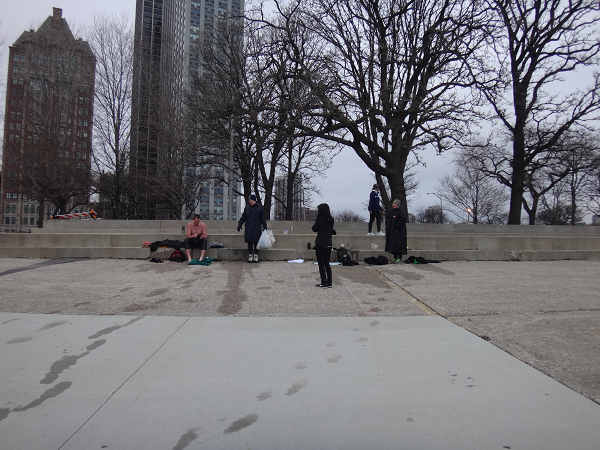 A brief spot of sunshine!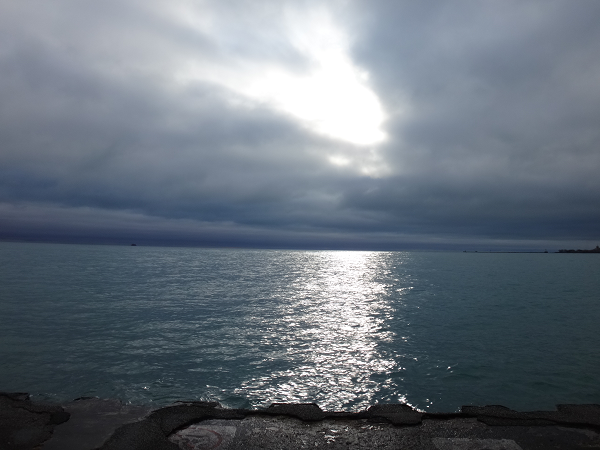 Swim start video