Swim Report – March 12, 2016 – Early Turnover?
Our world famous swim site was completely enveloped in a curtain of fog at 6:15am on Saturday morning. Given that the lake temperatures had been hovering in the 35F – 36F range in recent weeks, I was not expecting much when I fished the thermometer out of the lake. However, I admit being taken quite off guard when the mercury read 43.5F – a jump of six degrees since last week!
Given the more favorable lake reading and the 44F air temp, I decided to ditch the neoprene top altogether and just go with the shorts, hood, gloves, booties, and a healthy slathering of petroleum jelly. And since I was feeling particularly ambitious that morning, I sprinted down to Oak Street Beach so I could do a point-to-point 1/2 mile.
The lake entry was actually quite tolerable, and that extra 6F really made a difference during the swim. There was a bit of a southbound current that produced some mild chops on the way to L1. I found myself steering off course every now and then due to the intermittent jostling around. But it was more annoying than exhausting.
I finished up after around 20 minutes (I am a slow swimmer), and began the now infamous process of furtively changing back into dry layers in anticipation of the inevitable afterdrop. And while it came on rather sharply and lasted a bit longer due to my limited swim gear, it was not nearly as menacing as it had been in February.
Happy Almost Spring!
Ethereal skyline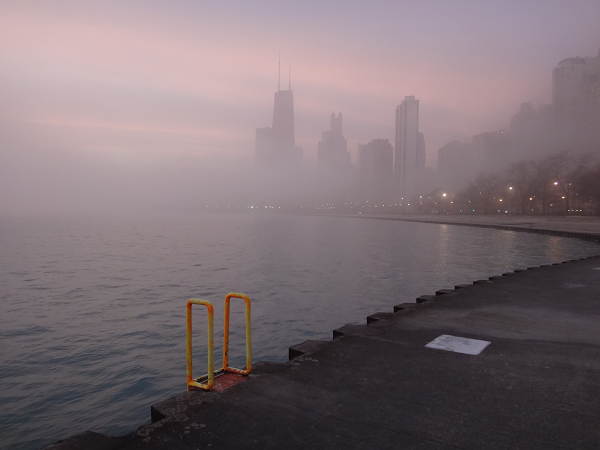 At the beach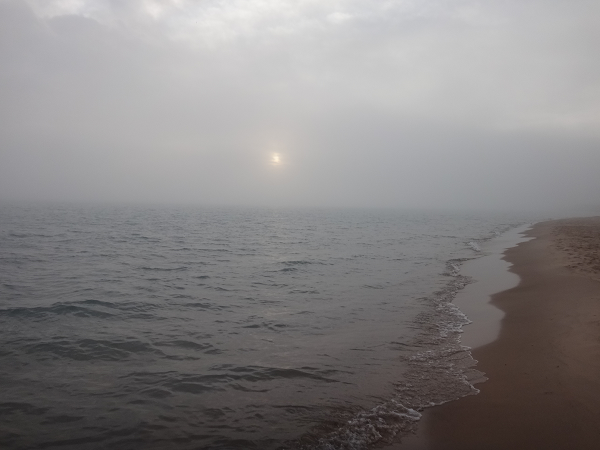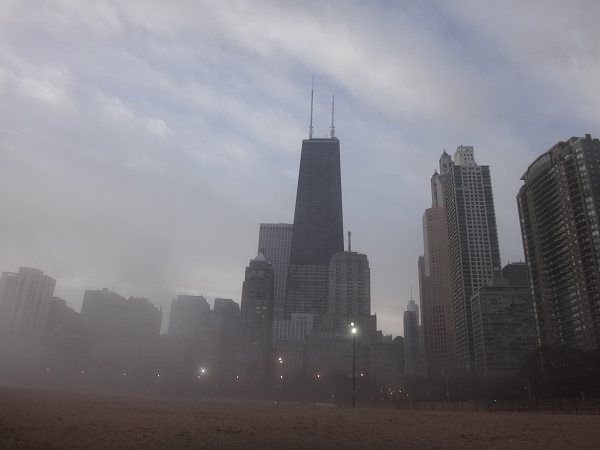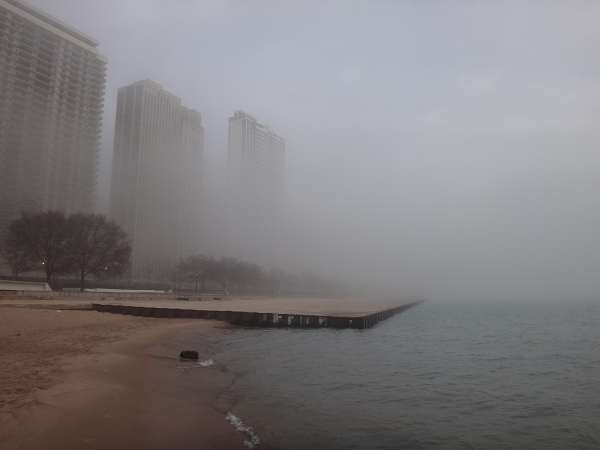 In-swim pics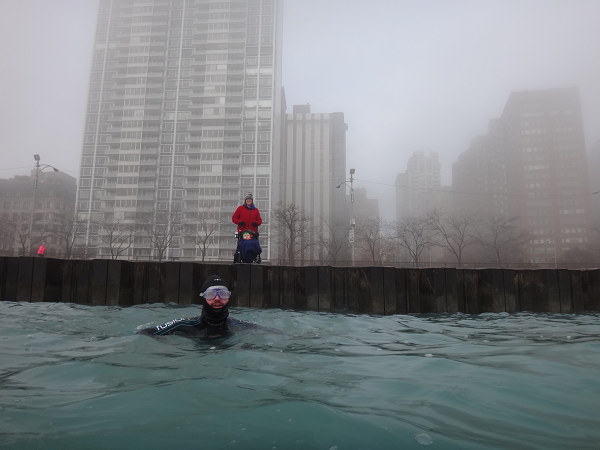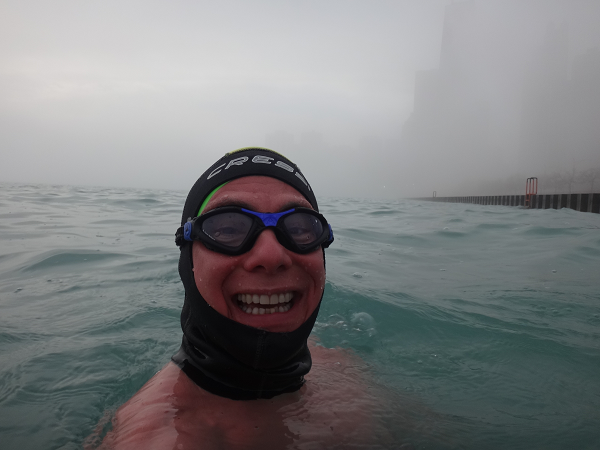 Post swim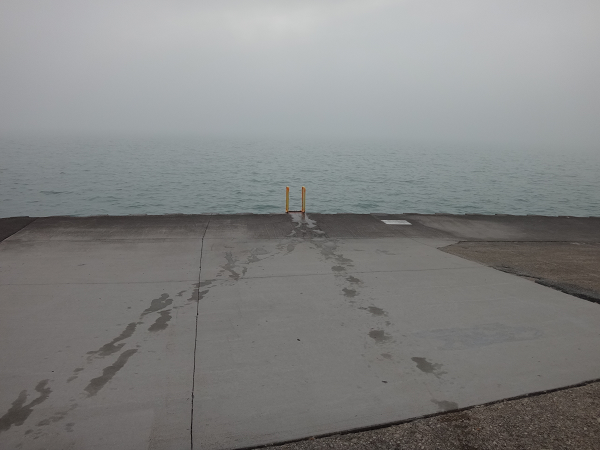 Pre-swim video