Swim Report – June 24, 2017 – All Summer in a Morning
Our first summer meetup brought out several new swimmers as well as some recently minted Lake Monsters who are now officially part of the "hardcore morning crew." Indeed, being just on the other side of the solstice, the 5:14am swim time is most certainly a challenge. But we had a great group this morning that gleefully thumbed their noses at the sandman and got their swim in at sunrise!
Speaking of sunrises, this one was one of the top ones I've seen in quite some time. In fact, the entire lake front was incredibly photogenic this morning – hence the color, contrast, and clarity of the images below (people always ask me what camera I use, and I always tell them that the camera is irrelevant – if you're out at L1 this time of the morning, you're going to get the shot on any device!).
The lake temp came in at a fantastic 61.7F lake temp, and we had lots of sunshine to accompany us throughout our swim. But the real treat was the aquarium clear water which gave us a unique glimpse of the underwater landscape around L1 – including the occasional pod of lake salmon which would criss cross beneath us during our time in the lake.
As with last week, I did a 1/2 mile point to point swim to the beach and walked back. By the time I returned to L1, the sun was still almost due east on the horizon. This made for some great shots of all the brand new Lake Monsters!
Great job everyone!
Dawn of a new Summer…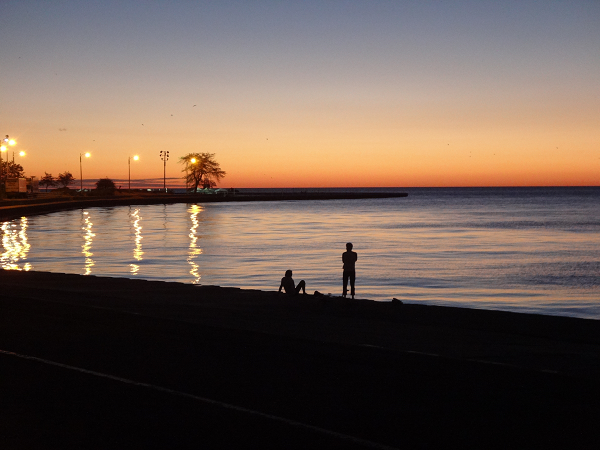 Another perfect sunrise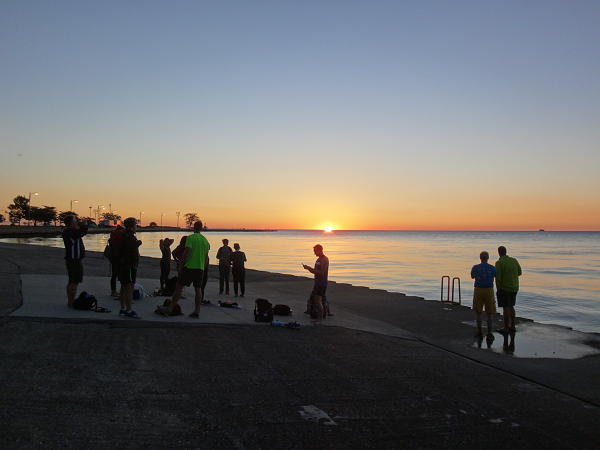 Swimmers at the shrine of L1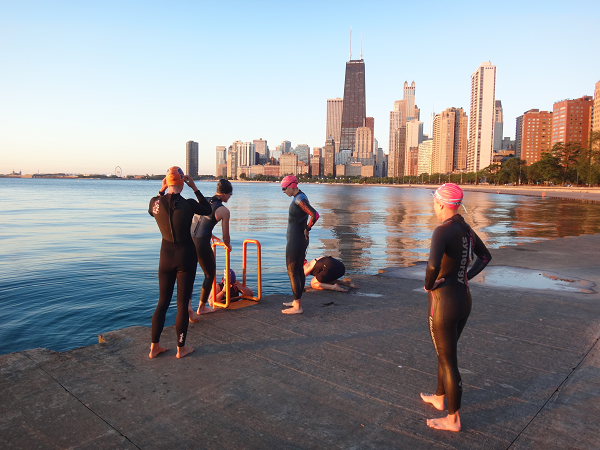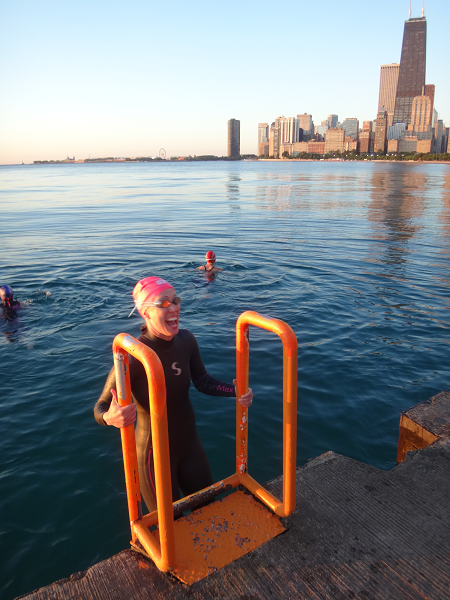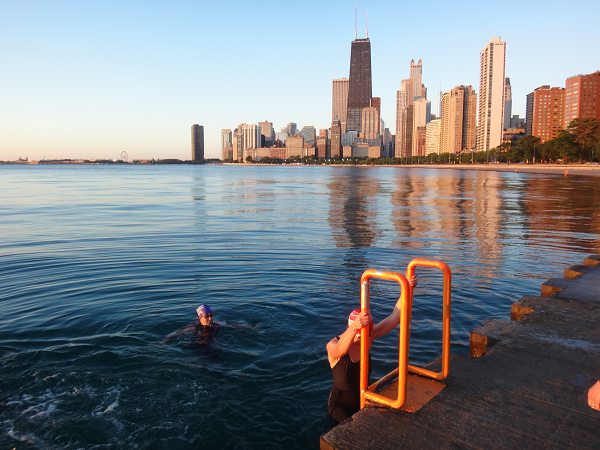 Everybody in the lake!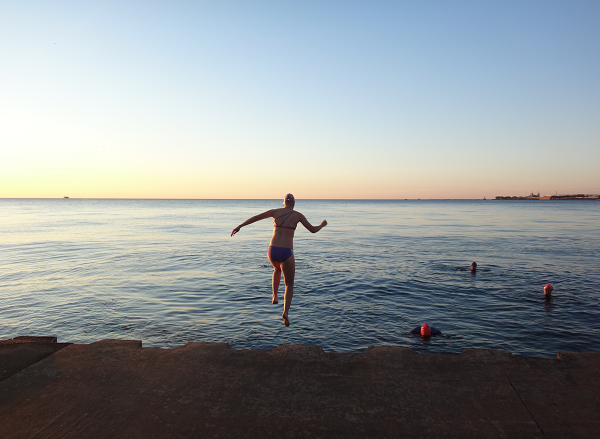 Geese conga line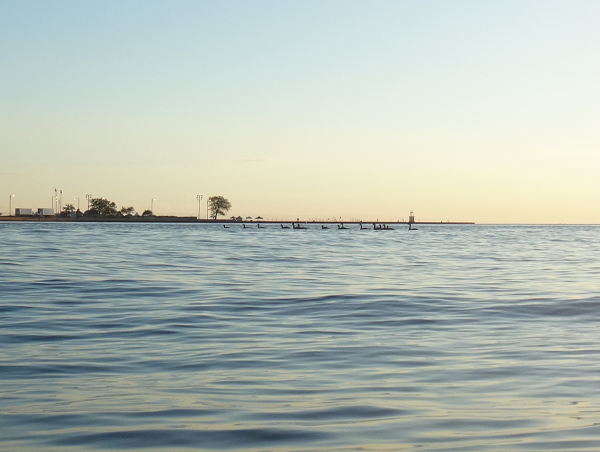 Underwater shots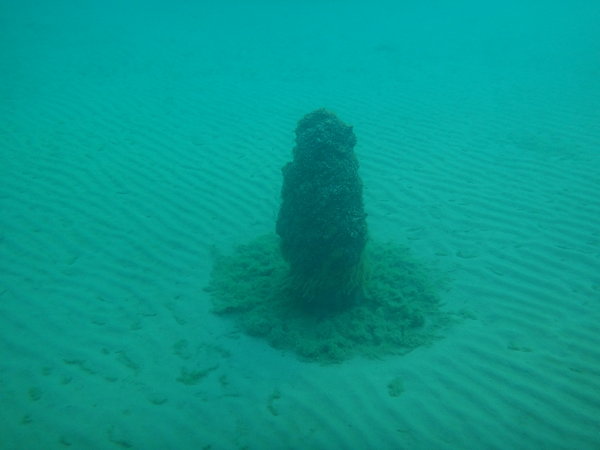 Bernie, Lake Monster 442 (congrats!)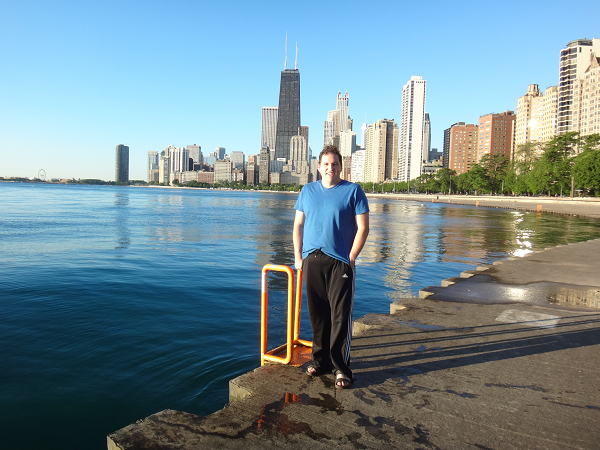 Nora, Lake Monster 443 (congrats!)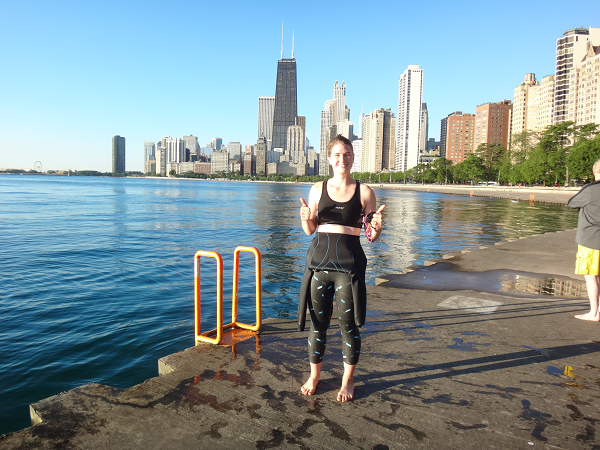 Kathleen, with lucky Lake Monster number 444 (congrats!)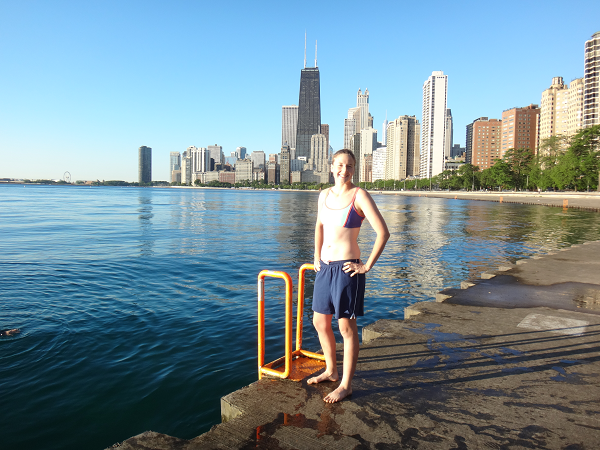 Katie, a triumphant Lake Monster 445 (congrats!)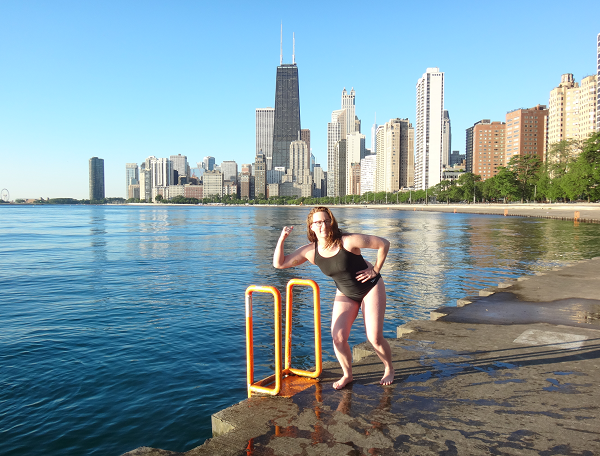 Steve, Lake Monster 446 (congrats!)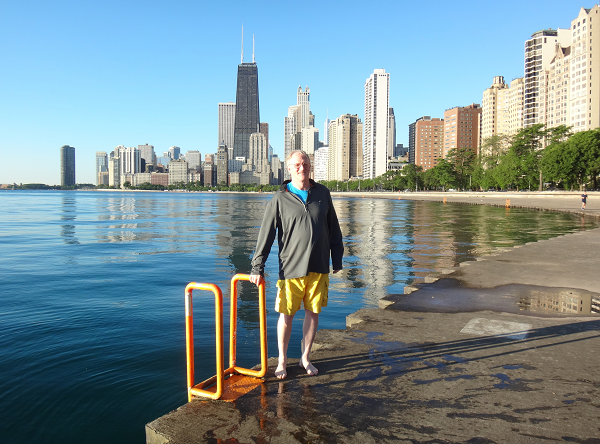 Michelle, Lake Monster 447 (congrats!)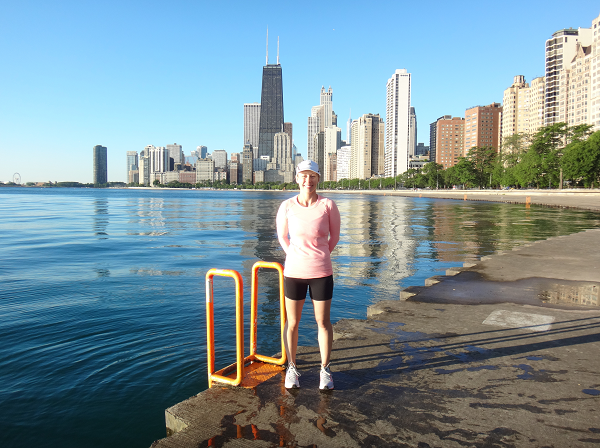 Rochelle, Lake Monster 448 (congrats!)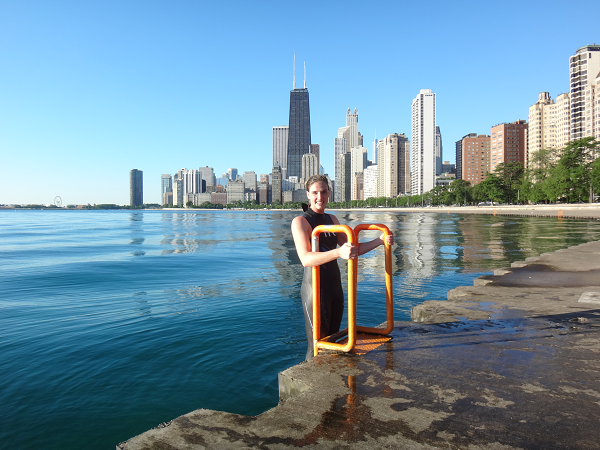 Rob, Lake Monster 449, hailing all the way from the UK (congrats!)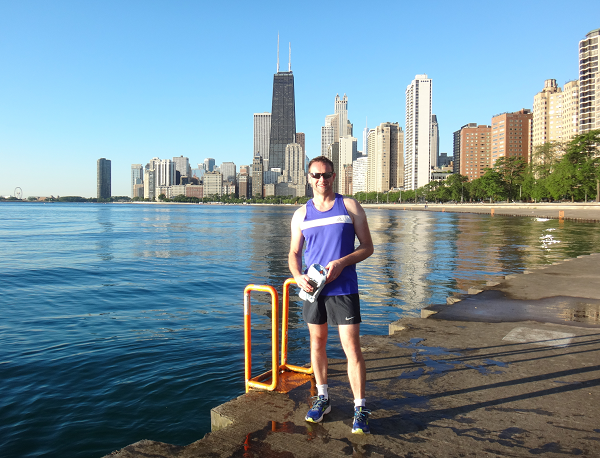 Sunrise and in-swim video compilation