Swim Report – June 23, 2018 – Extended Spring
Although it's technically Summer right now, this weekend still feels very much like late Spring – and that's a good thing!
We had another week of heavy storms that threatened to spill over into the weekend. But we lucked on on Saturday morning with a very calm lake and slightly overcast skies. So while we didn't get an amazing sunrise as a swim backdrop, we did have nearly perfect swim conditions!
Daybreak comes very early this time of year, and sleep is often a scarce commodity (especially if you have a very fussy one-year-old). So I wasn't very thrilled about the cooler air temperatures (61F) and lack of sunshine at 5:15am. But the saving grace was the lake temperature which came in at a red hot 64.8F!
After the typical pre-swim socialization/procrastination, I suited up with the others and headed to the lake. I was wearing my Vibrams again, so I decided this time to jog the 1/2 mile to Oak Street Beach and start my swim from there.
Despite the brisk air temperature (for summer at least), I acclimated quite quickly in the lake and was very comfortable from the get go wearing just my jammers, cap, and goggles. On the way back to L1 I (literally) ran into some of the other swimmers who had started at L1 which made for some comic relief given the improbability of such a circumstance in an enormous swimming area.
But we've pretty much accepted the fact that almost anything goes – and usually does – at this early hour in the morning!
Swim start at 5:30am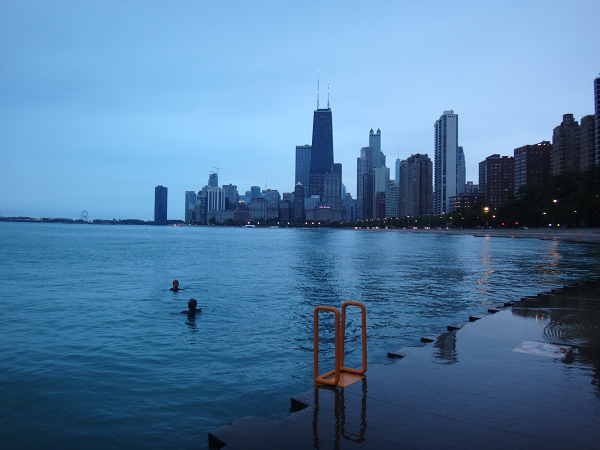 At Oak Street Beach
Lake Monster selfies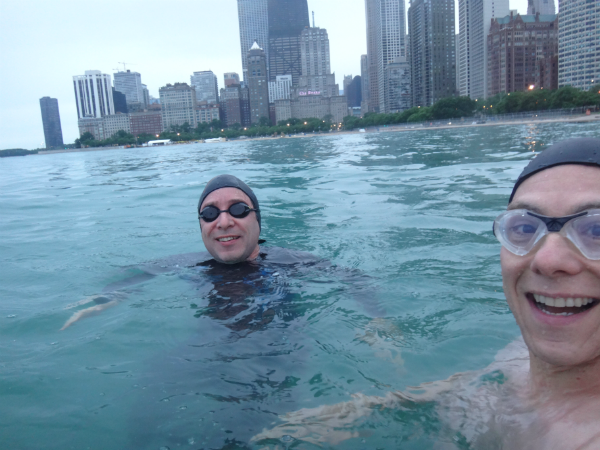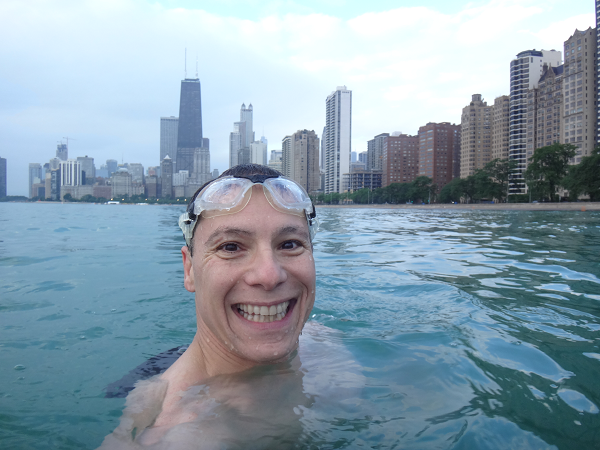 Back home!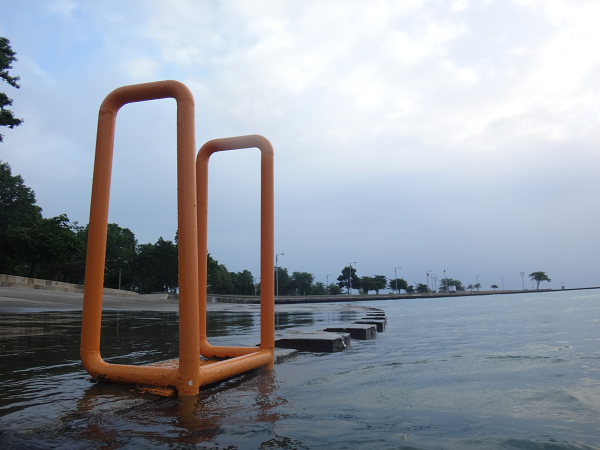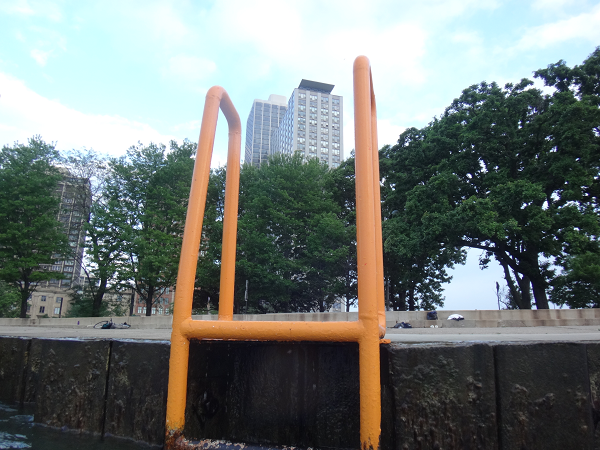 Here comes the sun!