A quick swim report since we finally got a sunny day, and I'm not going to stay inside and squander the first official day of Summer!
We had yet another fantastic turnout for our last official Spring meetup, including several Lake Monsters who we haven't seen since last October. The lake temp came in at a crisp 60.6F – almost the same as the air temp. And while we didn't get a full sunrise due to the overcast skies, the sun did peek out very briefly and gave us a nice sendoff to our swim.
I got in an out-and-back mile, which was a bit more challenging on the way back due to a slight southbound current. But everyone had a blast on the second longest day of the year!
Lake Monsters gathering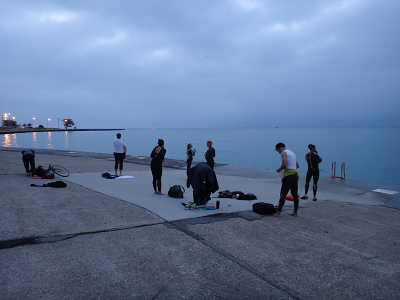 Sunrise!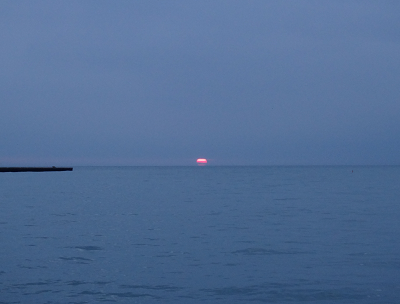 Class picture at the beach!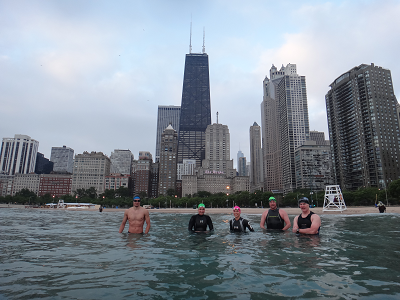 Lake Monster action shot
Chris, Lake Monster 355