I was a bit concerned about what the lake would present to us at 5:15am since the forecast called for 20mph+ winds – typically a precursor of very high waves. Fortunately, the lake was nowhere near as bad as it could have been!
Our first official meetup of summer sure didn't feel like it. The air temperature was a brisk 59F when we arrived at L1, and we had a steady wind from the north that was making it seem more like an early spring morning. Nevertheless, the lake rallied in our favor and provided us with a magnificent 63.1F reading.
The swim was a bit of a challenge given rather heavy chops and 2-3 foot swells. Plus, the winds picked up mid-swim and intensified the swells even more. Still, for as agitated as it was, the lake was perfectly clear and you could easily see 8 feet to the bottom.
Great stuff overall!
Gearing up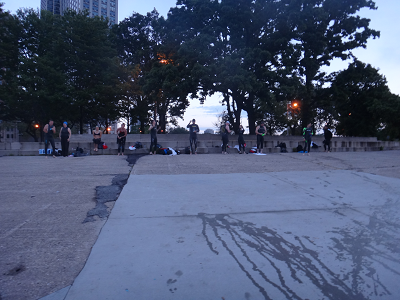 Scoping out the swim scene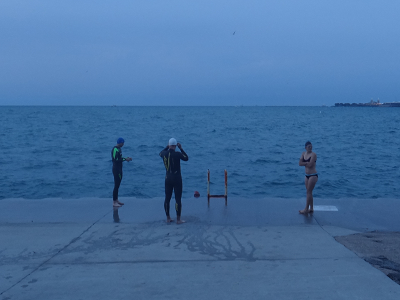 In the drink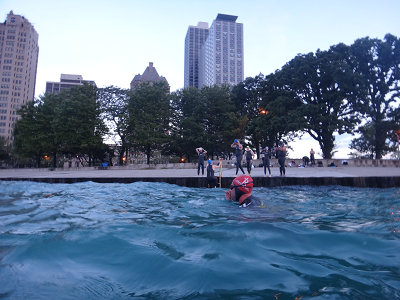 Lake Monster action shots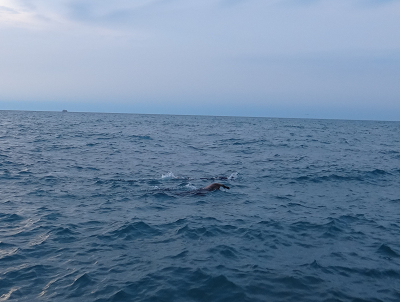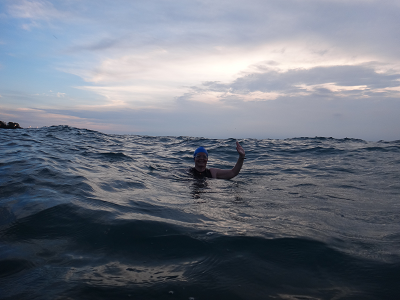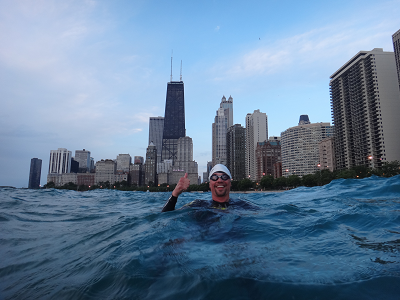 Ron, Lake Monster 356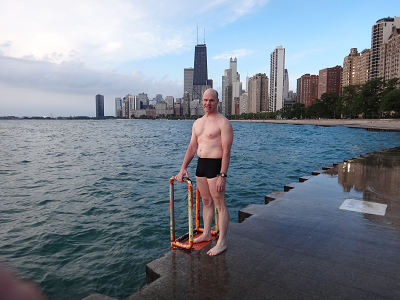 Sarah, Lake Monster 357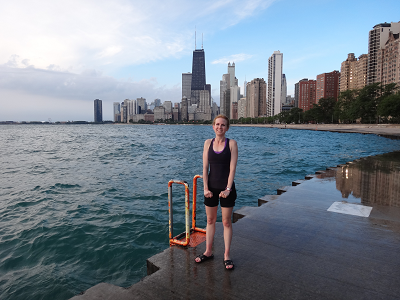 Laura, Lake Monster 358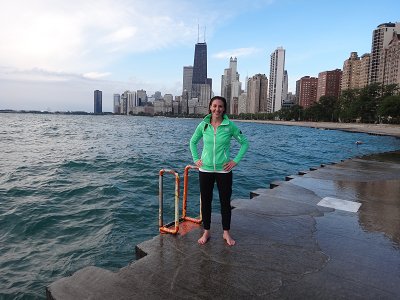 Swim start video