Swim Report – June 13, 2015 – Morning Fog Edition
Quite a crowd of swimmers showed up at L1 just before 5:15am. And for those that were training for an upcoming Alcatraz swim, it was the ideal setting!
The angry yellow and red bands of thunderstorms that showed up on the weather radar were fortunately passing to the south of us when we arrived at the swim site. But we still had to contend with some of the peripheral effects of the inclement weather – namely a heavy fog layer that all but obliterated the skyline. However, we got a surprising bonus from Mother Nature that greatly enhanced our swim experience.
For this first time since last October, the meetup lake temperature came in at above 60F. I say meetup temperature as I have heard rumors that it flared past that coveted mark earlier in the week. But since we only care about the conditions that are there when we're on site, this was a welcome first for the year!
After the typical socializing/procrastinating, we all got in the murky lake and started the journey south to Oak Street Beach. Visibility was good in-swim, but it was impossible to sight off of the skyline. That really wasn't much of an issue since the swells were minor (less than two feet) and you could clearly see the side wall the entire time.
I finally caught up with some of the others at the beach. I snapped a few shots, and we all turned around and headed back. By the time we arrived back at L1, the air temperature had risen a bit from the rather chilly 56F that greeted us at sunrise. This, coupled with the 60.4F lake temp, was probably why I had no afterdrop at all despite swimming sans wetsuit.
Hope to see more of you out there soon!
L1 at 5:15am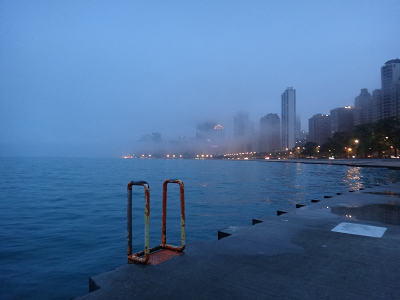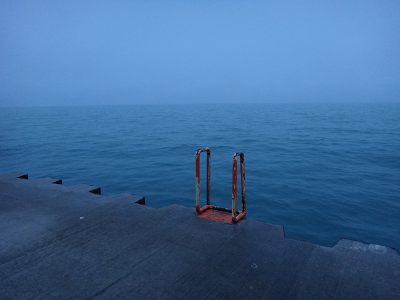 A surprisingly large crowd on a chilly, foggy morning!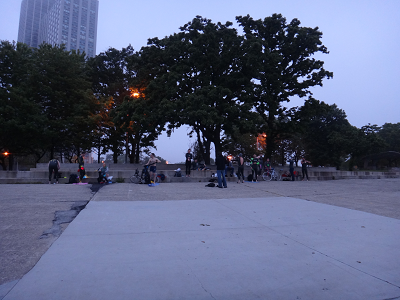 Lake Monsters in their element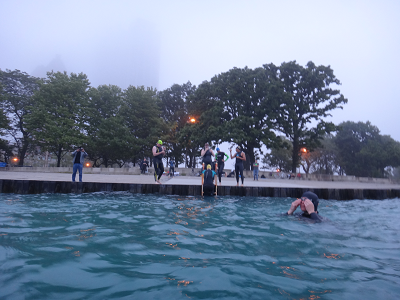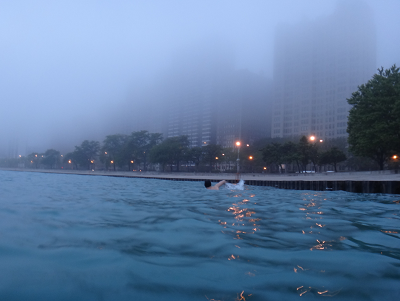 Beach shots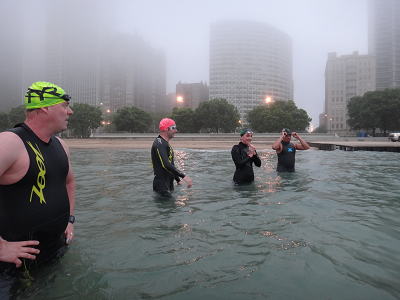 Erick, Lake Monster 354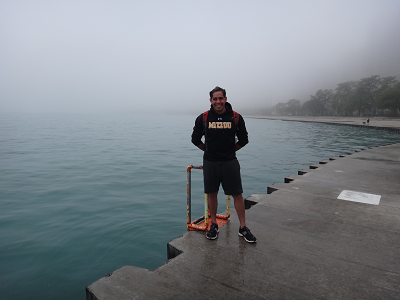 The sun finally peeks through the shroud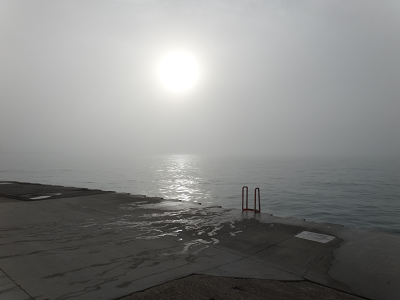 Today's video!