Swim Report – July 8, 2017 – Back to 70F
Four of us met out at L1 at 5:20am, and the lake was rather agitated. The 2-4 foot swells were cresting over the ledge, so we had to move all our stuff back by the bike path to prevent a rapacious lake from sweeping it all out into oblivion.
Fortunately for us, the lake temp came in at a magnificent 70.2 – not as crystal clear as the last few meetups, but certainly a joy to swim in!
I opted to do a 1/2 mile swim to the beach, and it was quite a workout in the waves. But the real challenge was landing at the beach where the much larger waves were breaking.
When I was about 50 meters from the shore, I veered off a bit further into the lake and chose the middle of Oak Street Beach as my landing point. This was because of the chaotic mess that was taking place at "Hell's Corner." But even with that course correction, it was still a tricky passage to the beach!
Sunrise
Into the swells
"Hell's Corner"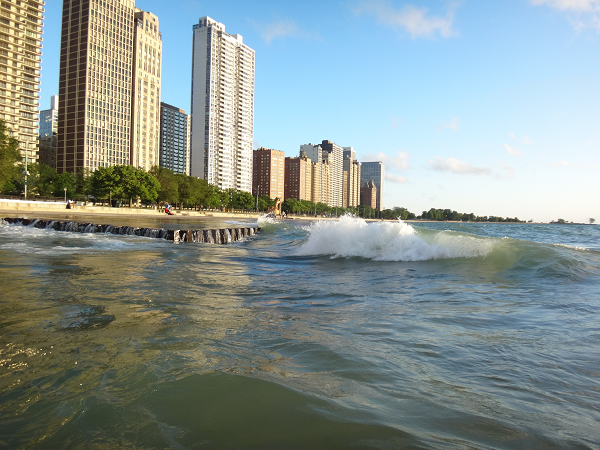 The new L1 mascot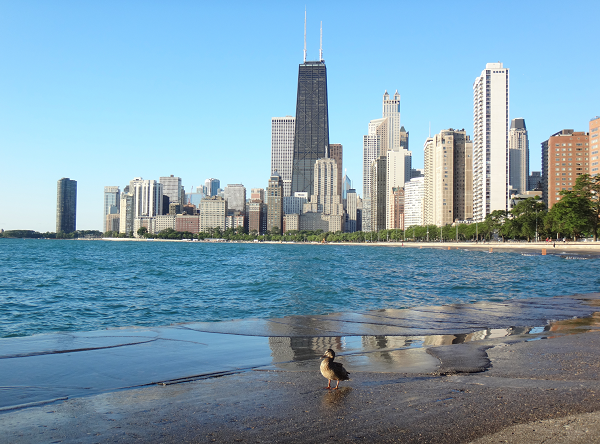 Swim start video!