A quite sizable group of early morning swimmers showed up at L1 at 5:28am. As expected, we had clear skies and a magnificent sunrise. The water level, though, was a bit of a surprise.
The lake was at the highest level I have seen in years. Perhaps this was due to all the recent storms, but it was certainly a contrast to the lower than normal lake levels of a few years ago.
We had some slight swells (1 to 2 feet) that seemed to intensify as the morning went on. However, no one complained about the 69.1F water.
In sum, another great morning out at the old swim site. And given that the lakefront was shut down the next day due to heavy waves and currents, it looks like we picked the best time to sneak in a swim!
Scenes at sunrise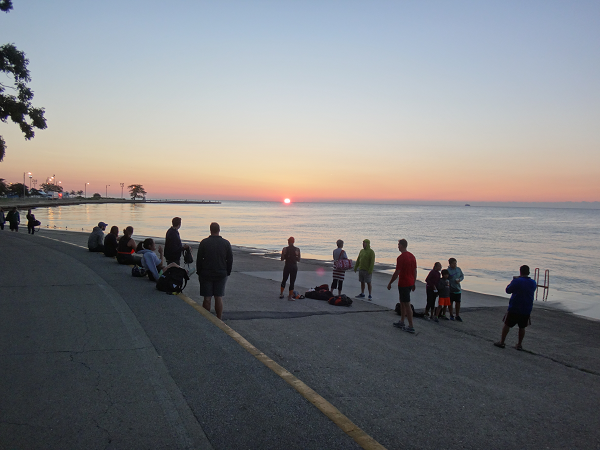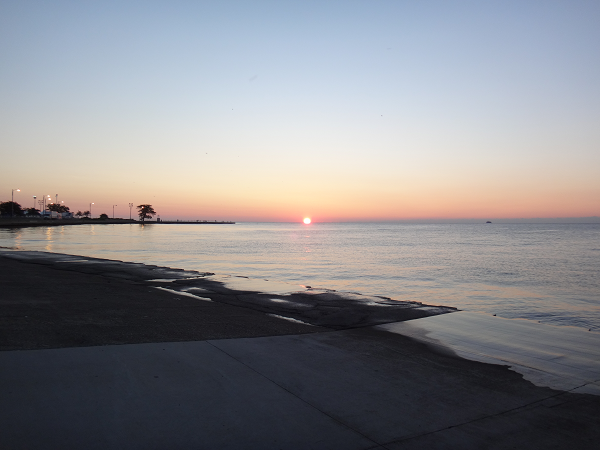 Taking the plunge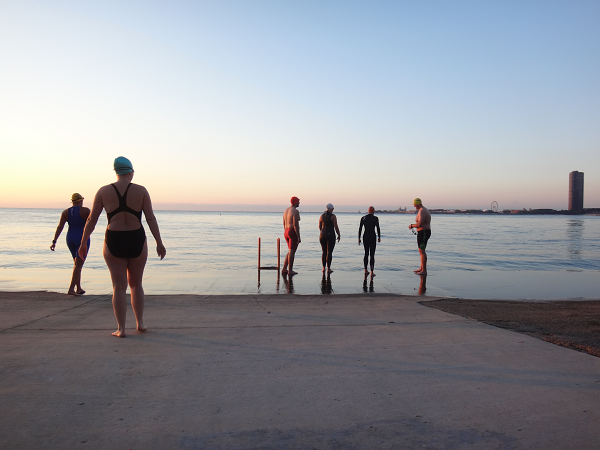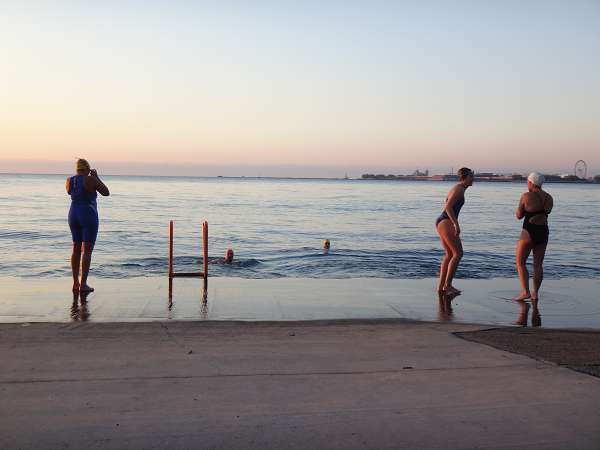 At the beach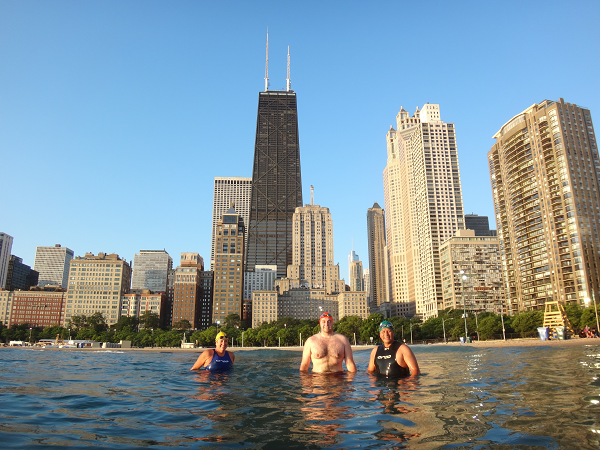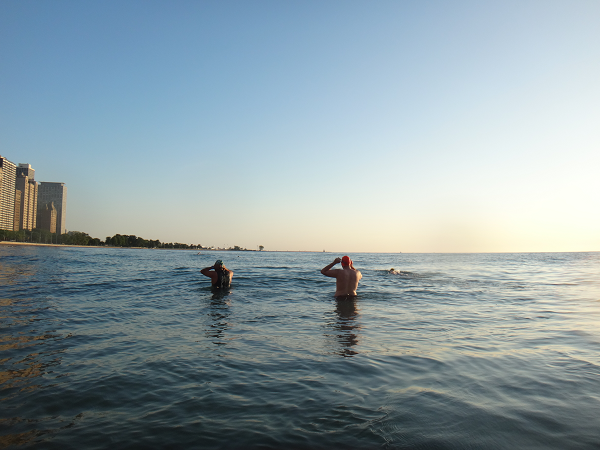 Liz, Lake Monster 451 (congrats!)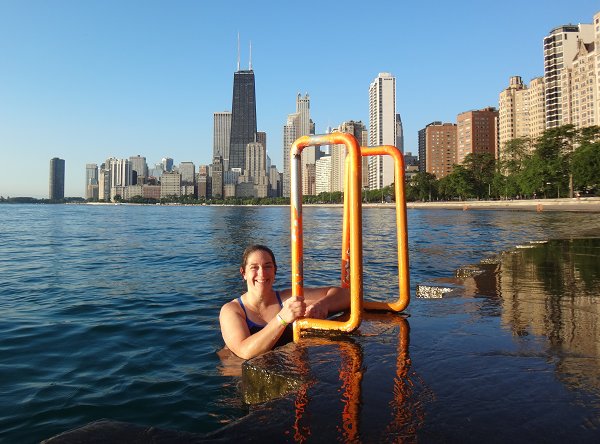 Noah, Lake Monster 452 (congrats!)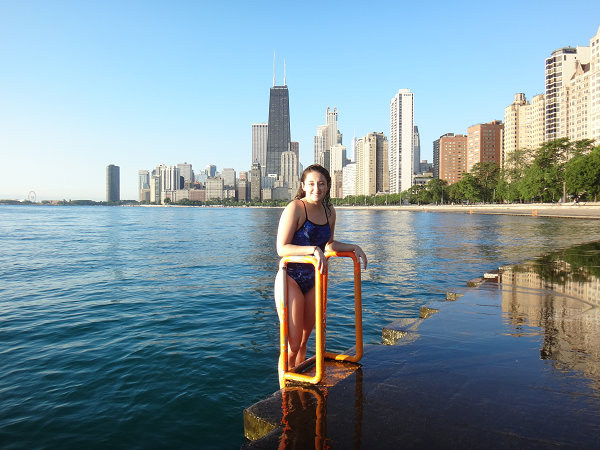 Ernst, Lake Monster 453 (congrats!)