Judging by the mess out at the lakefront this morning (Sunday), it looks like our gamble to go for Saturday paid off…
Given a 5:58am sunrise time, I had to set the alarm clock rather early. But it was sure worth the loss of sleep as evidenced by the amazing images below!
As with last week, Nick and Martin arrived shortly beforehand. Also on hand were Courtney and Willis (I think I got your names correct) – two late nighters who were out at the lakefront taking in the show as well. All in all, quite a festive mood out at L1 in the wee hours of daybreak!
The lake temperature (surface) came in at 51F, and we were once again lucky enough to have some very intense sunshine to accompany us during our time in the water. I again opted to jog to the beach and swim back. But Nick and Martin started out at L1 and did a longer swim.
Slowly but surely, I'm getting my swim endurance back after this punishing winter!
Pre-sunrise shot of Venus and a crescent Moon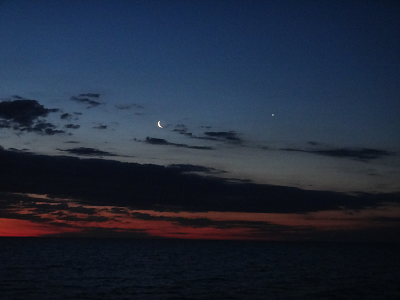 Skyline at daybreak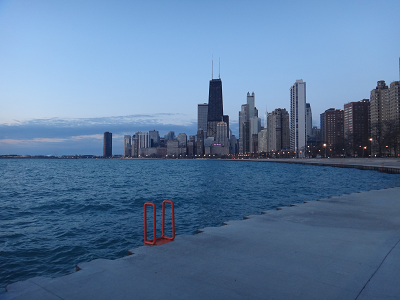 Sunrise!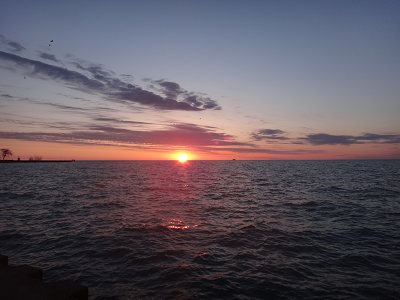 A close up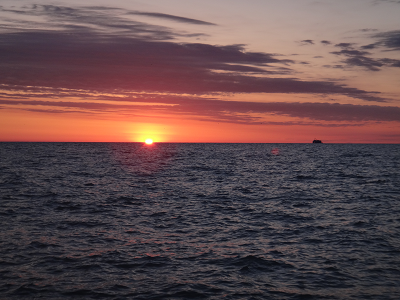 Sun worshippers enjoying the show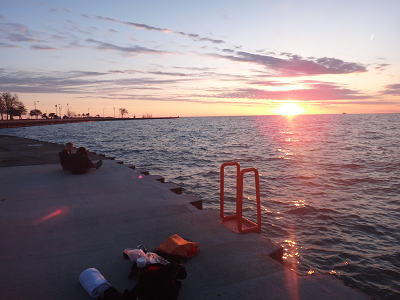 Swim start!