Despite a forecast calling for high winds, the swim site was perfectly calm at 6:00am. Marton, Mary Ellen, Jared, and Fred were there along with new Lake Monsters Mikala, Danae, and Louise.
The sunrise, as always, was magnificent, and the lake temperature (surface) came in at an amazing 51F. After gearing up (and procrastinating a bit), we all made our way into the lake.
The in-swim lake temperature came in at a constant 48.8F. But the real treat was the color and clarity of the water. Lake Michigan is in the midst of the Spring turnover right now, so we have all the fresher and cleaner water coming up from the depths to mix with the surface water. All in all, it makes for a very pleasant swim!
I ended up doing the half-mile point to point from Oak Street Beach to L1 again, and I was completely comfortable in just a swimsuit and neoprene cap. The key factor, as always, was the ample sunshine that really helped stave off the cold and chase away the afterdrop.
As I have said time and time again, if you slept in this morning you really missed out!
City at dawn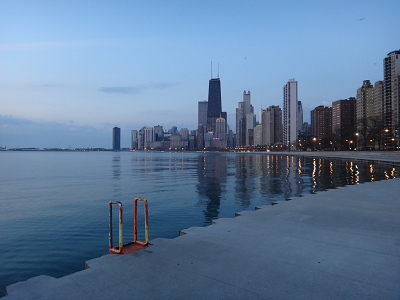 Lake Monsters gathering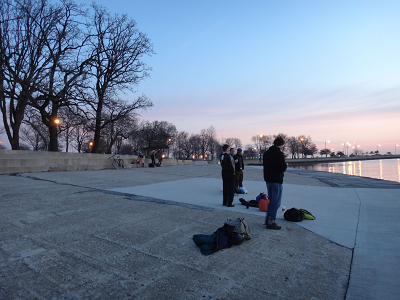 Sunrise!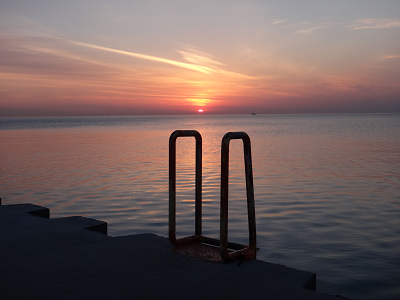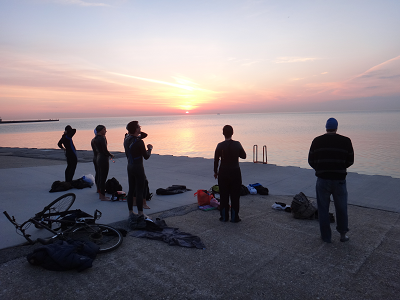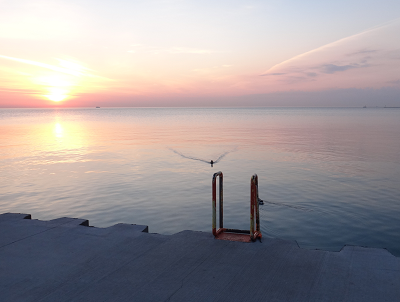 At the beach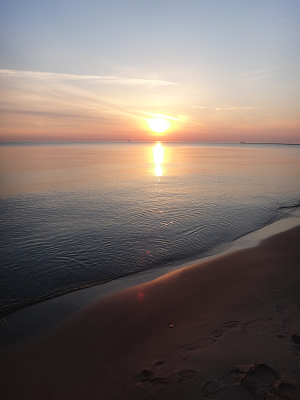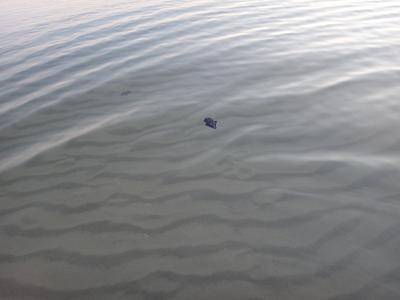 Mikala, Lake Monster 341 (congrats!)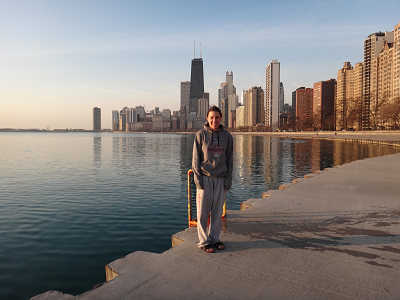 Danae, Lake Monster 342 (congrats!)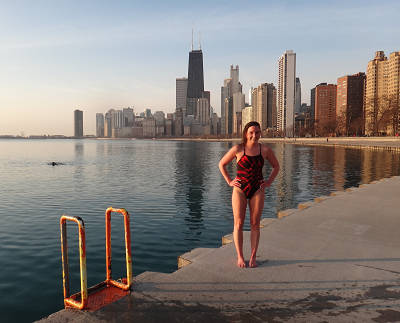 Louise, Lake Monster 343 (hailing all the way from Australia!)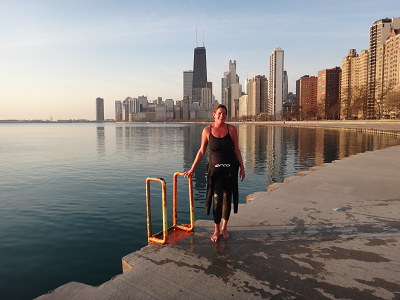 L1 from a different perspective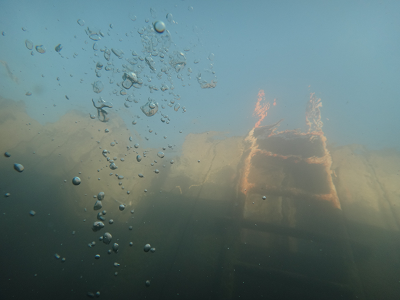 Today's video compilation (sorry about the blurry parts)