Swim Report – April 11, 2015 – Getting Warmer!
I met up at L1 with Marton, Fred, and Jason at 6:15am – just in time for yet another brilliant sunrise. The air temperature was a bit crisp at 41F, but the lack of wind and abundant sunshine helped ameliorate the chill. The lake, however, came in at a blazing 45F!
I again chose to do a quick jog to Oak Street Beach and swim back. I still wore my neoprene hood and gloves, but I was quite comfortable without a wetsuit during the entire swim. Because there are more people out on the lakefront path this time of year, we had to field questions from various incredulous spectators.
Truth be told, we really like to see their reaction when we tell them that we've been coming out to the lake all winter!
Sunrise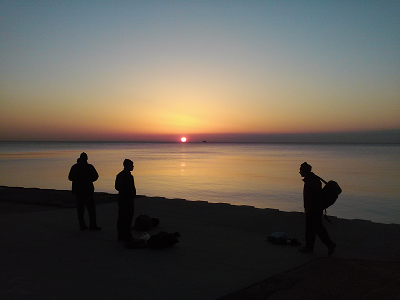 Half Moon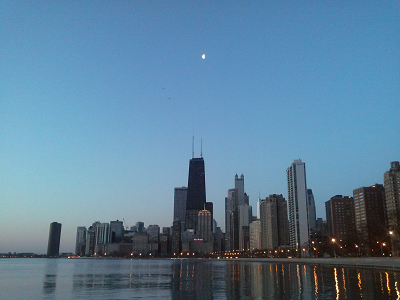 One last look back!