Swim Report – September 29, 2010 – Summer goes not gently into the night…
I got in a late afternoon swim and managed to beat the sun before it dipped down below the high rises. Pete and Danny were already out there as well as Kati, Jim, and David.
The lake temperature came in at 62F within the horizontal "swim zone." But there was definitely a colder thermocline layer lurking past the three foot level. Still, we had a cloudless sky with abundant sunshine and a 72F air temperature that quickly took the edge off of any chill in the water.
Early autumn swimmers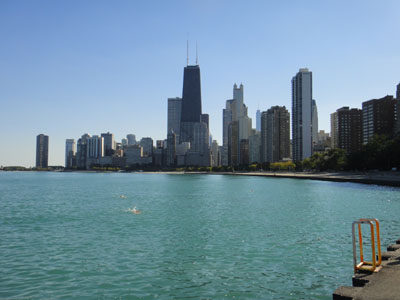 Danny out at "the pool"