Midway in our lake's journey, we went astray
from the straight path to Oak Street Beach,
and found ourselves alone in the dark waters.
Indeed, the ceaseless winds, capricious swells,
and oppressive chops could scarcely be more bitter
to the five seraphic Lake Monsters.
But at the far end of that channel of agony,
whose maze had sapped our very hearts with fear,
the sweet rays of the planet strengthened us against the fright.
And just as the swimmers we are, with our last breath
we floundered ashore from the perilous sea,
turning to memorize the wide water of our redemption.
Dark Lake of Worldliness
The First Ledge
The Needle's Eye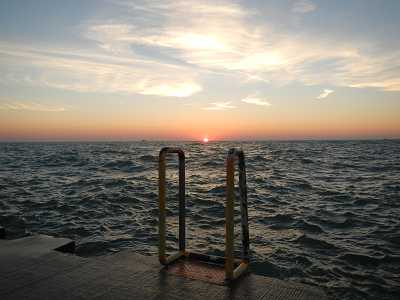 The Ascent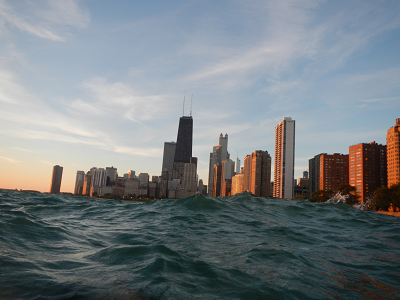 "Mary proceeded to the hills in haste."
The Wall of Fire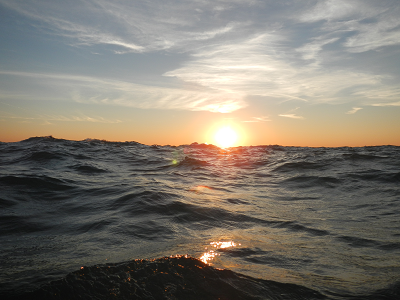 The Earthly Paradise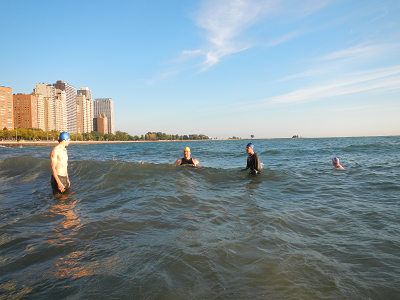 The Base of the Cliff