In an eerie coincidence, the lake temperature once again came in at a reading of 66.6F – identical to that from last Saturday. However, we had none of the frustrating chops, and only a very slight swell. So, buoyed by the unexpectedly high water temperature reading – not to mention the astonishingly perfect sunny skies and 71F air temperature – the whole group of us eagerly jumped into the lake.
By the time we all hit Oak Street Beach, the sun was blazing in full glory, making the return swim even more spectacular. After getting back to the beacon-like L1, a few of us hung around for a while and chatted. The storms were not forecasted until later in the afternoon, so we all took full advantage of the perfect weather while it lasted.
All in all, Ma Nature decided to give us a bonus summer day out at the lake. So I hope you at least got out there to enjoy it!
Daybreak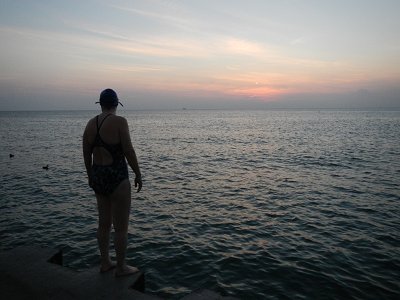 Sunrise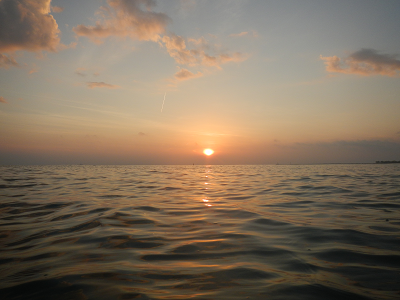 Back at L1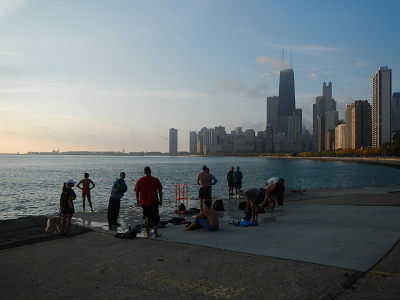 One more quick dip!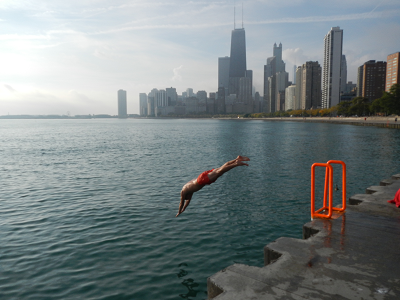 Robert, Lake Monster 275 (congrats!)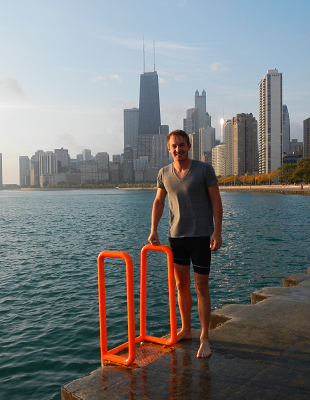 Jenna, Lake Monster 276 (congrats!)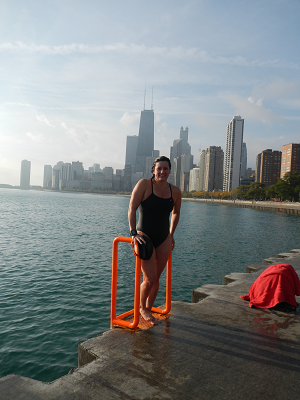 Before the swim