Swim Report – September 23, 2011 – Last few minutes of summer!
Dave, Nick, Joe, and Amanda joined me at L1 this morning to celebrate the official end of summer which took place at 4:05 AM (CST). The water temperature came in at a surprisingly warm 65F with the air temperature a bit more crisp at 60F. So we got in shortly before the equinox and managed to "bridge" both seasons!
We didn't have a full moon like last year, but we had a great crescent moon and a fantastic night skyline to accompany us on our swim. I would tell you that you should have been there – but deep down you already know that!
Moon over L1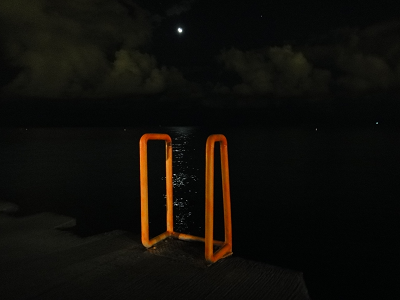 Yours truly pre-swim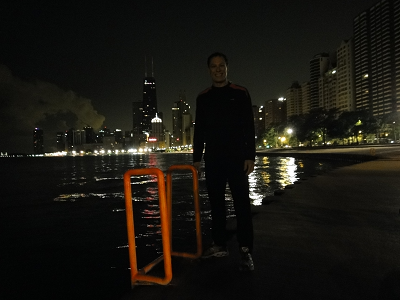 Dave post-swim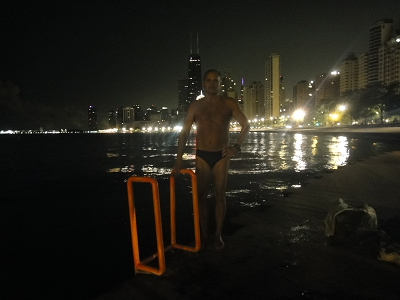 Joe post-swim
The Super-Magnificent L1 Equinox Crew!
Summer/Fall Video (I goofed on the date – it's not the 24th!)