Swim Report – September 10, 2011 – Starting to cool down at L1!
We had the "September Crew" out at Oak Street Beach this morning. While it's still summer, there is definitely a slight chill in the air these days! 🙁
The lake temperature as of 6:30am came in at 65F – about a 6F degree drop over the last few days. And the air temperature came in at a crisp 59F. But the lake is still swimmable folks, so get on out there!
Late summer swimmers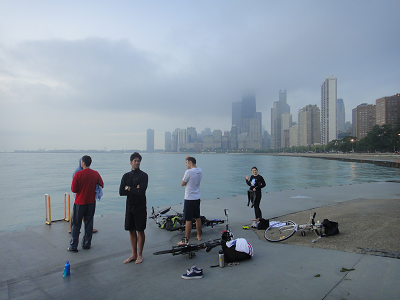 Today's sunrise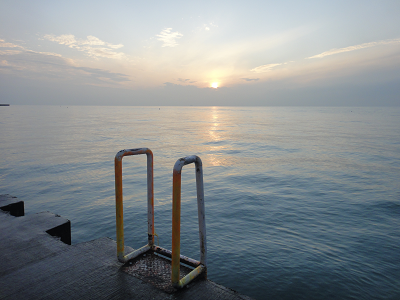 Pre-swim video