Dave had brought out his extra tanks last Saturday morning, so he and Daphne decided to do some underwater exploration of "the pool." So here's a series of snapshots that Dave and I took as well as an accompanying video compilation of Daphne's scuba adventure!
Gearing up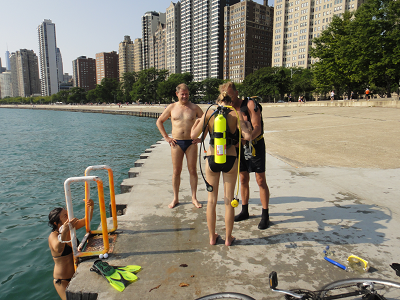 Posing for the camera!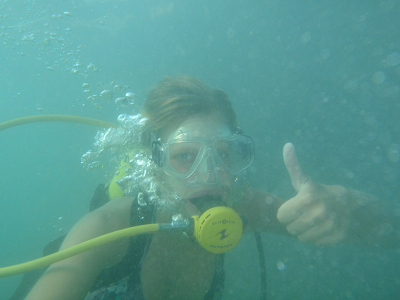 Another sighting of the elusive Great Lakes Mermaid…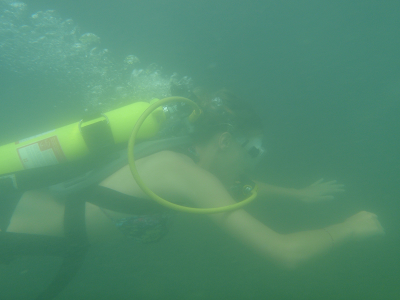 Daphne with her newly discovered Lake Michigan artifact!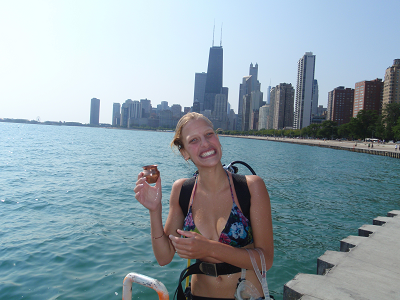 Mermaid video