Swim Report – September 1, 2012 – Isaac's Fury
The remnants of Hurricane Isaac finally hit the Chicago area, and the sustained winds brought plenty of excitement out to L1 this morning.
While the lake temperature came in at a phenomenal 75F, the swim area was beset with 3-5 foot waves accompanied by rather heavy chops. This pretty much kiboshed any attempts at getting in a normal swim. But several swimmers braved nature's fury and tested their mettle in these less-than-optimal conditions. And I'm elated to report that they all did a fantastic job in keeping their cool and besting Mother Nature once again.
Way to go, everyone!
Navigating the climb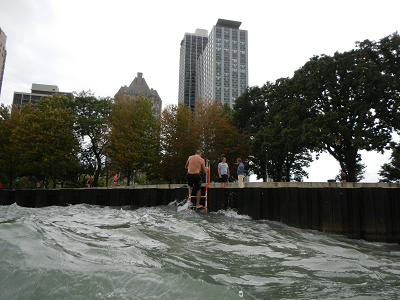 Ezequiel in the chops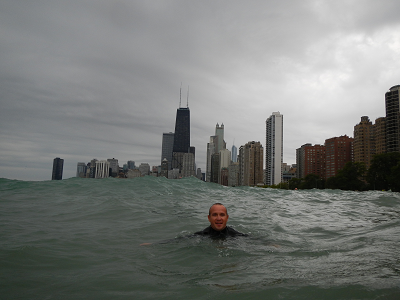 Post-swim skyline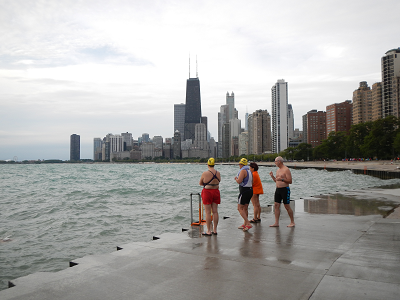 Les, Lake Monster 203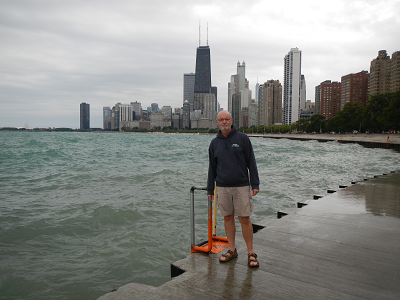 Tracy, Lake Monster 204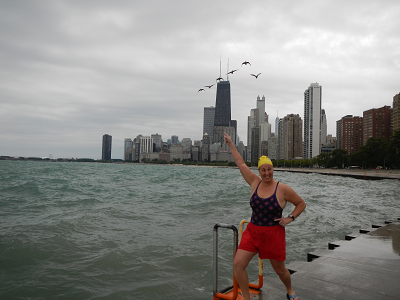 Terry and Nikki, Lake Monsters 205 and 206 respectively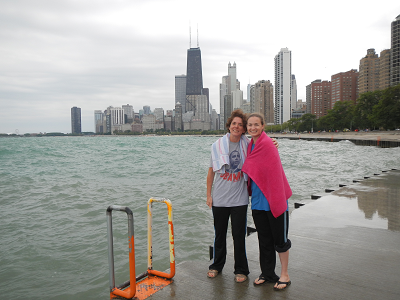 Billy, Lake Monster 207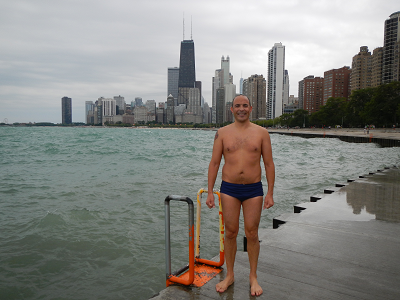 Bob, Lake Monster 208
Video of L1 at water level