Swim Report – October 9, 2010 – Perfect Autumn Morning
I was running a bit late, so I hammered it on the bike and made it out to L1 just in time for the sunrise. Nick and Stephanie were already there, and we were soon joined by Mike, Jeff, Nic, Carol, and John. Ethan was out again with his camera equipment, and we had much better conditions than last week!
I don't yet have a new thermometer, so we estimated the lake temperature at around 57F. The air temperature at 7:00am was a very pleasant 63F and rising, and we had plenty of sunshine along with clear skies. So I opted to go sans wetsuit for the out-and-back to Oak Street Beach.
I was wearing a new neoprene swim cap, and that made a huge difference in the water. The first 10-15 minutes out of the water were a bit shivery thanks to an autumn-enhanced afterdrop. But by then the sun had come out in full force with 70F air temperatures. Of course, a whole thermos of hot tea helped out, too!
October sunrise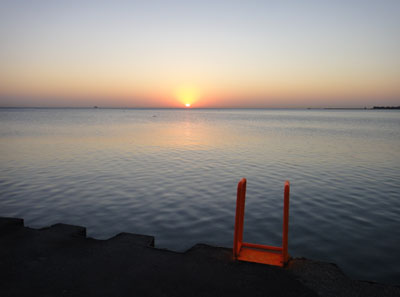 Getting ready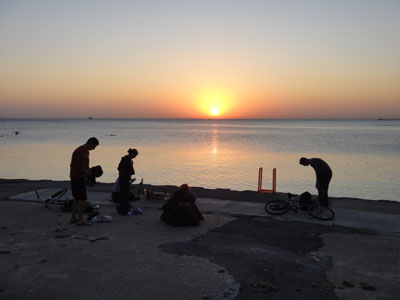 Carol post-swim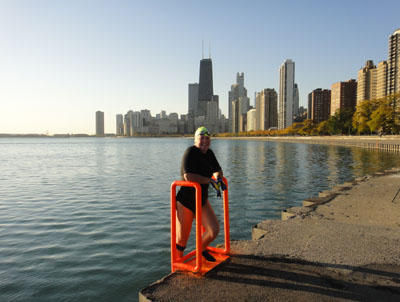 Today's video: