Ma Nature threw us a curve ball with a 38F air temperature reading at 6:45am. Fortunately for us, the lake temperature came in at a fiery 61.8F. So getting in the water was easy. Getting out, however, was a painfully cold ordeal!
Ten of us met out at L1 just before sunrise. We waited a bit for the sun to peek out over the cloud bank. But none of us wanted to hang out very long in the frigid air. So we got suited up and hustled into the lake just as the sun was starting to emerge.
The lake was almost completely flat and uniformly warm throughout the swim. The sun came out in full just before we hit Oak Street Beach and accompanied us for part of the way back. However, by the time we returned to L1, we had to contend with a drizzly cloud cover that eradicated any evidence of our short window of sunshine.
As noted above, the real challenge of today's swim was not the lake, but rather the air temperature upon exiting the water. We had to towel off and don warm layers really quickly in the winter-like air. And this proved to be quite a chore since our hands were painfully numb as soon as we got out of the lake.
Still, we had another amazing swim and got to experience the only sunshine of the day – and it was as spectacular as always!
Calm waters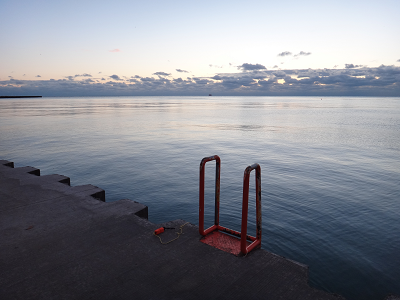 Warming up in the lake!
Lake Monsters migrating south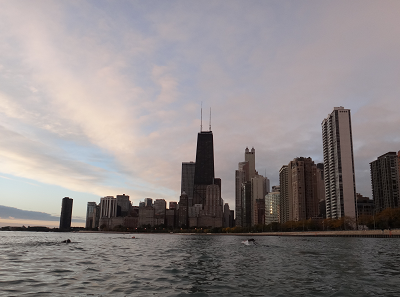 The sun finally comes out!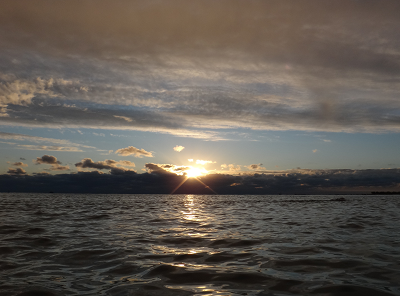 Bright and sunny morning at the beach!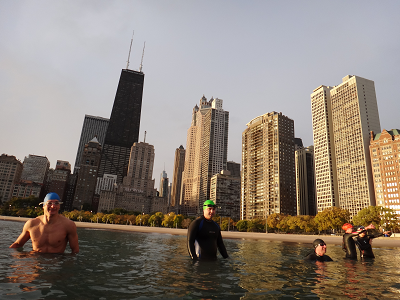 A squadron of geese providing directions back to L1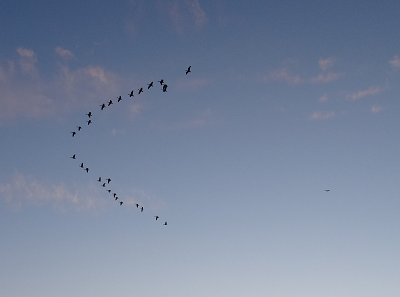 Beth, Lake Monster 331 and Brit, Lake Monster 332 (congrats!)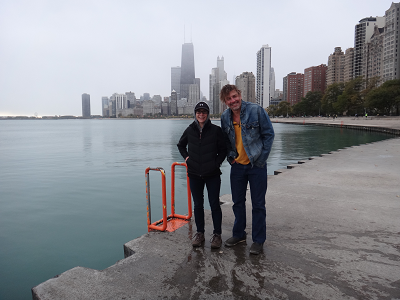 Pre-swim video: